Fans of the hit series The Flash are eagerly waiting for the major confrontation scene between Barry Allen and Zoom in season 2 episode 18 titled Verses Zoom. In the episode, Barry, who recently got the speed enhancing formula from Harrison Wells, will take on the speed demon who is terrorising Earth 2.
Here are 5 things to expect in episode 18:
1. Other than Barry and Zoom's confrontation, fans will finally get to see Hunter Zolomon's backstory in the episode. Teddy Sears, who plays Zoom, told Entertainment Weekly that his character's origin story is similar to Barry's.
Sears said: "What's really exciting about going and looking at Hunter Zolomon's origin story is that it very closely mirrors the Barry Allen origin story. We're going to see what happened to Hunter as a child look almost exactly like what happened to Barry when he was a child."
"One man went one way and one man went the other. The template was set at a very early age for both characters. Hunter goes the opposite way that Barry goes; that's what I can tease about where it all began, which of course gets into some really exciting stuff when Hunter and Barry begin to interact, because there's a lot of stuff that bubbles up to the surface for Hunter that he didn't realize was there," the actor explained.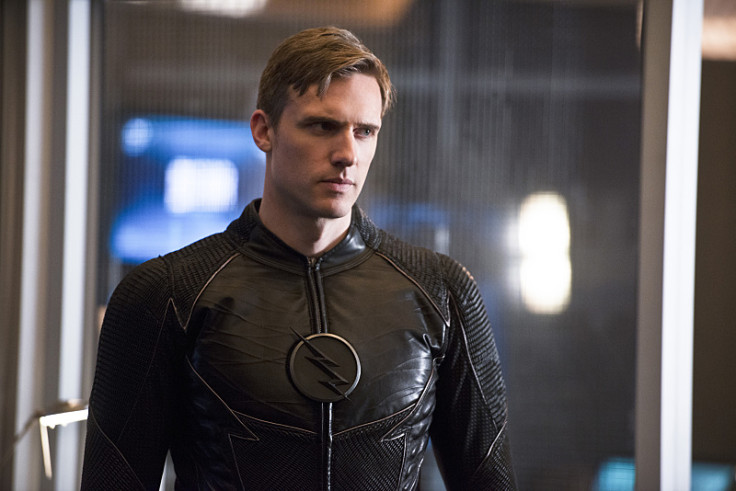 2. Although Jay Garrick aka Zoom betrayed Barry [by pretending to be his mentor], according to Sears he really cared for Caitlin Snow. He said: "While there were games being played on all the other members of S.T.A.R. Labs, what he felt for Caitlin was the real deal. That adds a really interesting dynamic to this moving forward. He essentially is one gigantic liar who has played them all, but he never played her. There are real feelings there. There's even an under-layer based on where he came from in his life — his origin story — that plays a big part in why he wants her, why he needs her, why he loves her."
3. The episode will also find Cisco Ramone exploring his powers and thereby opening the breaches for Barry to cross over to Earth 2 and catch Zoom. However, Wells will be strictly against Barry's plan.
4. According to executive producer Andrew Kreisberg, Barry will have to make some difficult choices to take down Zoom. Kreisberg said in an interview with EW: "Things are about to get a lot more personal between the two of them. Barry is still reeling from the sting of betrayal of Jay, but Jay has a very specific agenda. He's proven to be a master manipulator. He did so covertly and now he's doing it out in the open. Barry's going to have to make some difficult choices if he's going to want to take Jay down."
5. The promotional pictures released for the episode shows Zoom using Wally West as a leverage on Barry. The young West member will also learn that Barry is the Scarlet Speedster in episode 18.
Do not miss The Flash season 2 episode 18, which will air on 19 April at 8pm EST on The CW.