The Big Bang Theory season 8 returns with a new episode tonight, 5 March, at 8pm on CBS Network.
Episode 17 is titled The Colonization Application, where Sheldon and Amy take their relationship to a new level by adopting a turtle together.
Click here to watch the episode via live stream online on CBS Go and click here to watch the episode online.
The official synopsis reads as follows:
Trouble arises when Amy learns Sheldon has applied for a one-way mission to colonize Mars. Also, a trip to the pet store ends in a fight for Sheldon and Amy, Leonard surprises Penny with a very "adult" purchase, and, Raj is caught snooping in Emily's apartment.
According to spoilers, Amy and Sheldon announce that they are taking their relationship to the next level by adopting a pet together. While at the pet store, Sheldon announces that he is applying to be one of the first colonists on Mars, and Amy is not happy.
But a new spoiler picture has emerged showing Amy and Sheldon hugging, from which we can guess that the genius figured a way to resolve their issues.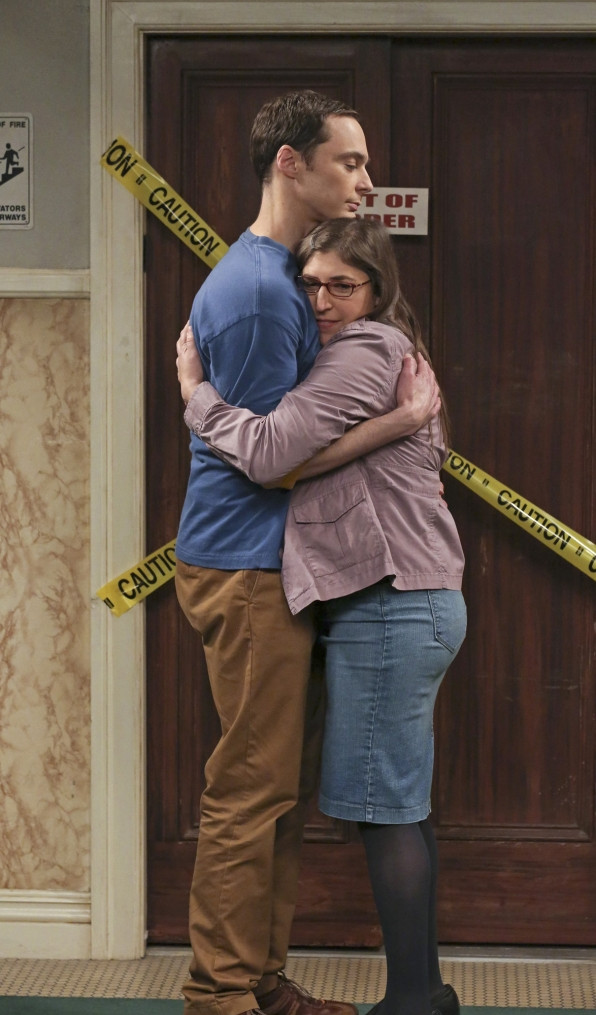 According to a report in Tvline, Sheldon and Leonard will go on a short road trip to California.
"Extending its love affair with all things Stars and Warsy, the CBS smash will be sending Leonard and Sheldon on a road trip in early April to Marin, California, home of the sprawling and heavily fortified Skywalker Ranch," said the report.
Their goal is to pay its owner, George Lucas, a house call.
Executive producer Bill Prady tweeted a first look at their trip.
Once in a blue moon we shoot outside on the back lot. This part of Warner Bros. is the jungle. True Blood shot here. pic.twitter.com/k78iY58Si9

— Bill Prady (@billprady) March 3, 2015
Watch all the promos here: