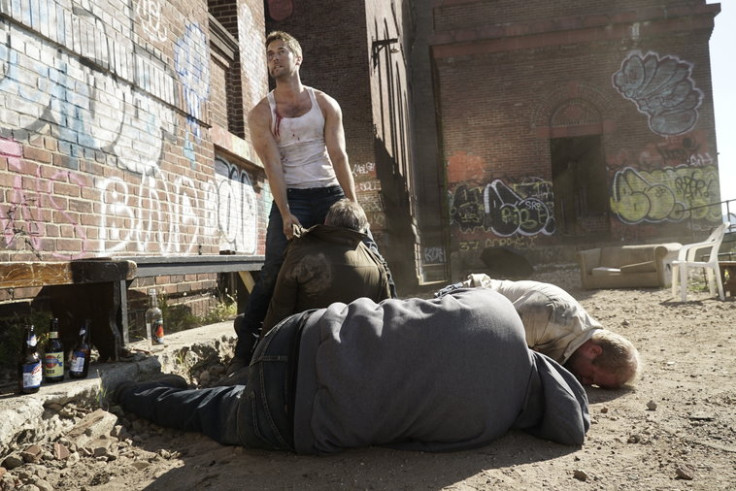 Elizabeth Keen's ex-husband Tom Keen will end up in a brutal Fight Club to help clear Liz's name in the upcoming chapter of The Blacklist. Episode 6 is titled, Sir Crispin Crandall, which airs this Thursday, 5 November at 9pm EST on NBC Network.
The official synopsis reads as follows:
Red and Liz catch wind that Andras Halmi a trusted advisor of The Director (David Strathairn) has gone missing. In pursuit of finding Halmi, Red and Liz narrowly escape a violent confrontation. Meanwhile, Tom ends up in a brutal "Fight Club" to find the one man he thinks will be able to exonerate Liz.
Click here to watch the episode via live stream, or you can watch it online by clicking here. Elizabeth, Reddington, and Demby will look for Andras Halmi, a trusted advisor of The Director, who has gone missing. A new promo shows Red telling them, "To clear your [Liz] name, we have to find the next name on Blacklist."
The voice-over declares, "A billionaire Blacklister holds the key to exonerating agent Keen, and everyone is on the hunt to capture him. But what they find will stump them." The promo shows Red, Cabal and the FBI team trying to find Andras Halmi. The video ends with agent Ressler discovering a secret place, and exclaiming, "What the hell is this place?"
Elsewhere in the episode, Tom Keen will continue with his operation to clear Liz's name, and even risk his life in search of a person who knows the key to get her name off the FBI's most wanted persons' list.