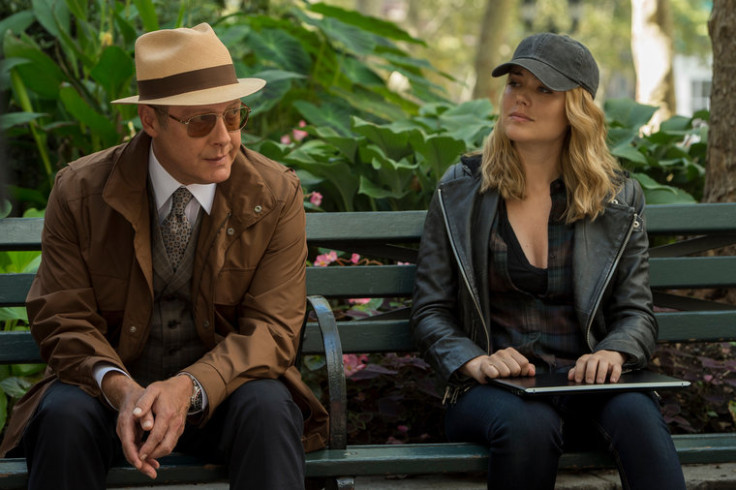 With just one episode to go for the fall finale, Blacklist season 3's drama around Elizabeth Keen's exoneration is getting intense. Episode 7 is titled Zal Bin Hasaan, where Tom Keen and Red Reddington will get close to finding some evidence that will help prove Liz's innocence.
The official synopsis reads as follows:
A tragedy in Samar's past is brought to the surface during the hunt for an elusive international terrorist; the Cabal and the FBI make progress in their search for Red and Liz; Tom's plan to exonerate Liz hits a snag.
Click here to watch the episode via live stream, or you can watch it online by clicking here. A new promo shows Tom Keen calling Liz and telling her that they have to meet up, but their entire conversation is monitored by the FBI. Tom tells Liz, "We need to meet. I have good news." The voice-over declares, "The last episode before the fall finale, and the anticipated reunion is finally here."
Liz tells Red, "Tom wants to meet," but Red warns her, "That's not a good idea." However, Liz meets Tom anyway. The voice-over declares, "Guess who is ready to crash the party?" We see Agent Ressler and his team arriving at the same restaurant where Tom and Liz are meeting, and shouts, "Federal Agent! Don't move?"
Tom Keen has the evidence that will help free Liz, as in the last episode he got Karakurt back and he will drag him to DC to clear his wife's name. Red is also close to exonerating Liz's name. But Ressler closing in on her may hinder plans to help Liz, as the synopsis states, "Tom's plan to exonerate Liz hits a snag."
To know how the drama unfolds, keep watching The Blacklist season 3 episode 7 this Thursday, 12 November at 9pm EST on NBC Network.