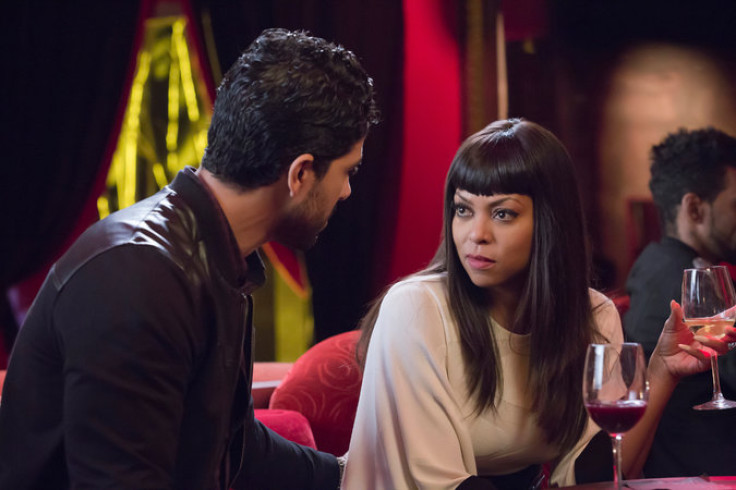 With just three episodes to go for Empire season 2's mid-season finale, the drama surrounding Lucious's past and Cookie's love life is intense. Cookie is oblivious to Laz Delgado being part of the gang who kidnapped her son, while Jamal's loyalties are torn between Lucious's Empire and Cookie's Lyon Dynasty.
Season 2's seventh episode is titled, True Love Never. It will air this Wednesday (11 November) at 9pm EST on Fox. The official synopsis reads as follows:
Click here to watch the episode live via Fox Now. You can also watch the episode online by clicking here.
A new promo opens with Cookie in bed with Laz, unaware of his role in Hakeem's kidnapping. Cookie gets a call from Jamal and she tells Laz, "That's Jamal! He wants my feedback on a song."
Laz says, "Your ex [Lucious] will have a problem with that." Cookie replies that the problem is that they are supposed to be competing with Empire, but Laz points out, "He is your son Cookie." Hakeem, on the other hand, is suspicious of Laz and tells his mother that he doesn't trust him.
The video shows Cookie meeting Jamal where she makes him an offer to record for her company, Lyon Dynasty. Then, the two are seen in a recording studio and Cookie is making some snacks when Jamal gets a call from Lucious. He asks Cookie to leave as he doesn't want his father to know that he is asking for his mother's help.
Lucious, however, sees Cookie's jackets and gets suspicious, but Jamal says, "She always leaves her stuff over here." Jamal plays a tune and Lucious admits that he knows it's Cookie's.
The video shows Laz secretly meeting his gang buddies who tell him to hunt more business for them. "We need to get paid," they demand. "We will get paid 10 times more than what we asked for," Laz says.
Will Cookie find out Laz is just using her? The drama is surely building up to the mid-season finale episode.