With just one episode to go for the winter finale of How To Get Away With Murder season 2, fans are eager to know who shot Annalise, which will be revealed in the upcoming chapter. Episode 8 is titled, Hi, I'm Philip, where Oliver Hampton will be missing and his boyfriend Connor Walsh will freak out. The drama around Keating students will also get intense.
The official synopsis of episode 8 reads as follows:
Philip makes a threatening move and ADA Sinclair may have figured out a way to take down Annalise. Meanwhile, Catherine and Caleb are forced to make a life changing decision, on How to Get Away with Murder.
Click here to watch the episode online or click here to watch it via live stream on ABC Go.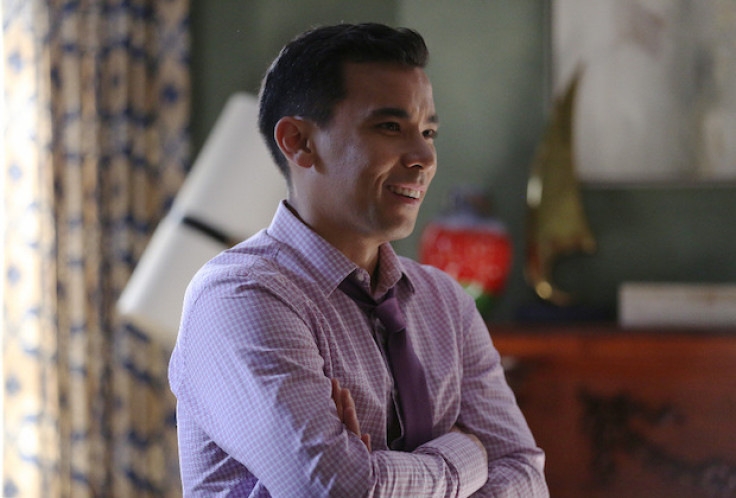 The previous episode ended when Philip Jessup showed up at Oliver Hampton's apartment and said, "Hi, Oliver! How's your night going?" Now, the promo of the upcoming episode shows Connor Walsh at Oliver's place, who is not there. After taking a look at his place, Conner realises that his boyfriend has been kidnapped.
He then rushes to professor Annalise, where Laurel points out, "He has only been gone an hour." But Connor shouts, "And it only takes a second to kill someone." Then, he warns Annalise, "If anything happens to him [Oliver] its on you."
Following this, the voice-over states, "Be afraid. Be crazy afraid, because we are just one episode till we find out -- who shot Annalise."
Meanwhile, HTGAWM creator and showrunner Pete Nowalk teased whether or not Oliver would die in the episode. Nowalk told TVLine, "We consider every option in the writer's room. That's our job. We consider killing every character if it's necessary to the story, unfortunately. Believe me it pains us just as much as it pains everyone else, but it's part of the process."
"I do feel like Oliver is the person the audience identifies with the most. He's the most human and has lived his life the way most of us do — which is not around murders. So, I get why people are projecting on his and wanting him to have a good life," he added.
Actor Conrad Ricamora, who plays Oliver, also dished about his character's fate in an interview with Variety. When asked if Oliver was going to die, the actor said, "You'll have to watch next week to find out! You'll find out very early on in next week's episode what happens to Oliver and how this all plays out."
Although the actor did not reveal much, he promised that fans would find out more about Philip in the episode. "You'll find more of who Philip is and what he's about, fairly early on. That's all I can say."
How To Get Away With Murder season 2 episode 8 airs this Thursday 12 November at 10pm EST on ABC Network.