The Blacklist season 3 is just two episodes away from its finale but before his final showdown with his old nemesis Alexander Kirk, Raymond "Red" Reddington must locate Elizabeth Keen's killers. Red has always considered Liz as a daughter (although he never openly expressed his feelings) and is devastated by her untimely death.
The FBI, on the other hand, is shocked too after losing their former efficient agent and seeks the help of James Spader's character in order to find the real mastermind behind the killing. Episode 20 ended with a revealing discovery that Katarina Rostova (Liz's mother) is alive. After seeing a CCTV footage Tom Keen will come to the conclusion that the mysterious lady is none other than his former wife's mother.
Click here to watch the episode via live stream. You can also watch it online by clicking here (only in the US).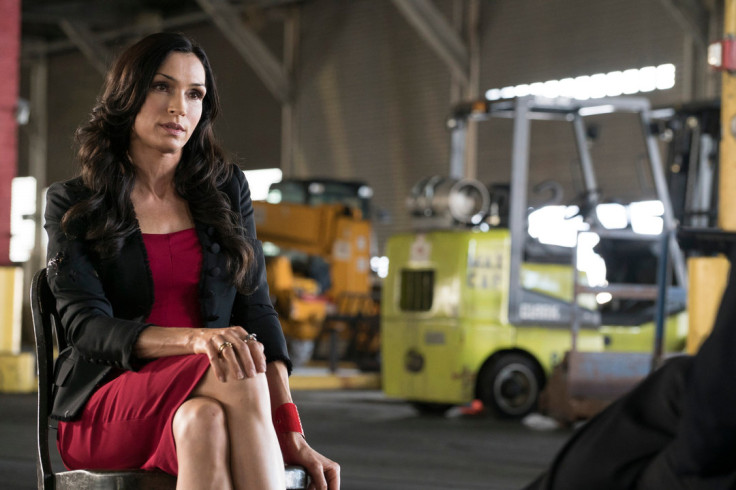 Episode 21 is titled Susan Hargrave and speculation over the mysterious woman might hold a deep connection with the episode's name. The official synopsis of the upcoming episode reads:
"When Reddington (James Spader) links an elegant, powerful and extremely dangerous woman to the recent tragic events, the task force is forced to play a deadly cat and mouse game to stop her before she strikes again."
The promo released by NBC shows Red and the mysterious woman having a conversation where the former government agent tells her: "Here is where we stand, Elizabeth Keen is dead which means you are too."
It will be interesting to see how Red unearths another deep crime plot that not only killed Liz but is threatening the FBI. Blacklist season 3 episode 21 will air on Thursday 5 May at 9pm EST on NBC network.