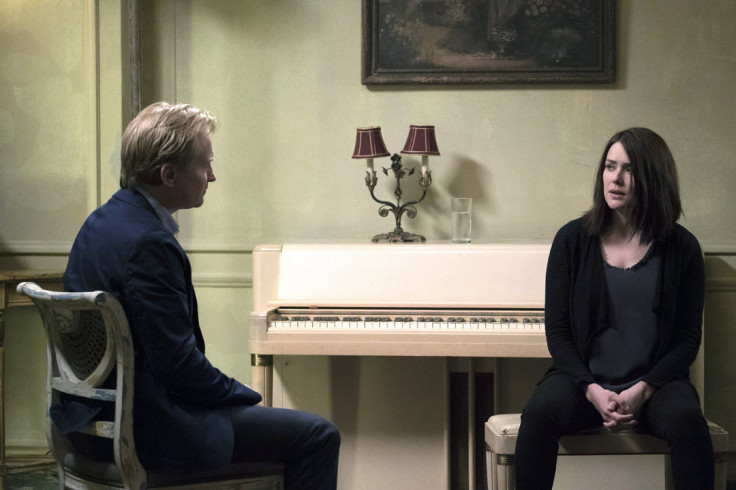 After season 3 ended on a cliffhanger, The Blacklist season 4 returns on NBC this Thursday, promising to answer who Elizabeth Keen's father is. Alexander Kirk (Ulrich Thomsen) has already told the former FBI agent that he is her father.
Click here to watch the episode via live stream. You can also watch previous seasons online by clicking here (only in the US).
With its latest promos, the network has teased the possibility of Red being the father of his former assistant Liz. The mystery is set to be revealed in the premiere episode of season 4 as rumours are abuzz that Kirk will use Tom Keen's wife for his own benefit.
Megan Boone, meanwhile, teases that season 4 will be more about Liz's past and how she is related to Red. "What comes to light is that it's not really Reddington bringing all of this upon her, it's her own history and where she comes from," she told Entertainment Weekly.
After the season 3 finale, the whereabouts of Liz's baby is unknown and a series of pictures released by NBC shows a distraught Tom appearing to be burying a body. Show creator Jon Bokenkamp has predicted a difficult time ahead for the former FBI agent who is struggling to save her baby Agnes.
"The first and foremost her mindset, regardless of what Alexander Kirk has told her or what has happened to Tom or where Red is, the only thing she cares about is her child, who is M.I.A. That is going to be at the forefront of her mind, and of course the rest of the characters in the show. That is a big question mark out there. What's happened with this child? What is Kirk doing? I think any new parent would be just like, "Oh my god?!" That's the worst possible thing that you could possibly imagine, so that is the thing that is occupying all of her headspaces," Bokenkamp told Entertainment Weekly.
The official synopsis of episode one titled Esteban reads:
Red, meanwhile, would go to any length to save his daughter-like assistant from the evil clutches of Kirk. The Blacklist season 4 premiere episode will air on 22 September at 10/9 pm CT on NBC.