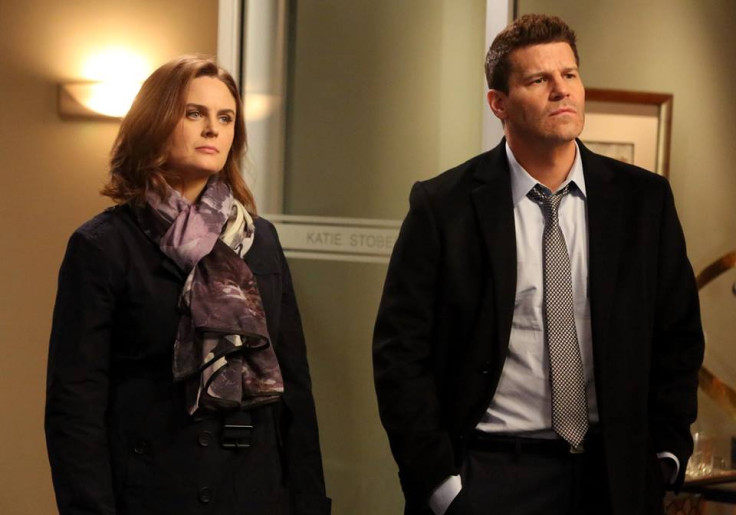 Bones season 11 finale airs this Thursday, 21 July at 8pm EST on the Fox Network. Episode 22 is titled The Nightmare In The Nightmare, in which Seeley Booth, Temperance "Bones" Brennan and her team will investigate a serial killer from the past.
The official synopsis of the final episode reads as follows:
Click here to watch the episode live via Fox Now, or click here to watch it online.
Co-showrunner and executive producer Jonathan Collier spoke to Entertainment Weekly about the season 11 finale and teased a shocking end. "It will be a cliffhanger... a key character is threatened," he said. The showrunner also hinted at Brennan being threatened as the serial killer she and her team are hunting will stalk her in the finale chapter.
The ominously titled episode will feature the return of the show's latest serial killer aka The Puppeteer, who is a mastermind and reflects the dark side of what Brennan can do. Co-showrunner Michael Peterson previously told EW, "We really wanted to spook, and we also wanted to go to a villain who kind of sees the world like Brennan does."
Peterson compared the episode to Hitchcock's Spellbound, warning, "We're going to go darker, scarier." Collier also teased a surprising twist for fans in the season 11 finale. "We're promising everyone an incredibly surprising twist that will really reward our long-term fans," he shared.