Watch dramatic CCTV footage of arson attack in north London bakery
Police have released dramatic CCTV footage showing an arson attack on a bakery in north London. The Tavazo bakery on Ballards Lane in Finchley was set on fire on 14 March.
The footage shows a masked suspect walking inside the building around 5am, and dousing the floor in a flammable liquid. They then can be seen lighting the fire, which engulfs the bakery.
The London Fire Brigade attended the scene around 5:30am, and were forced to use eight pumps to quell the flames. Smoke alarms were in the place in the bakery, however they were covered up so did not work.
Police are now appealing for witnesses or any information related to this incident. The suspect is described as wearing a patterned crash helmet, jacket trousers, gloves and black and white trainers.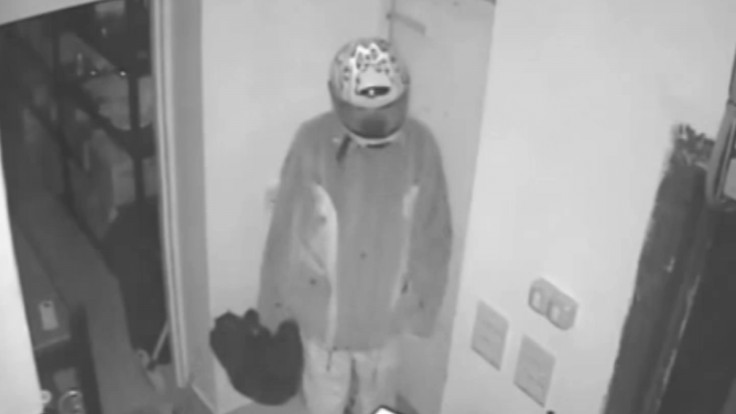 If you have information regarding this incident, contact police on 101 quoting reference number 212733 or Crimestoppers anonymously on 0800 555 111.
© Copyright IBTimes 2023. All rights reserved.