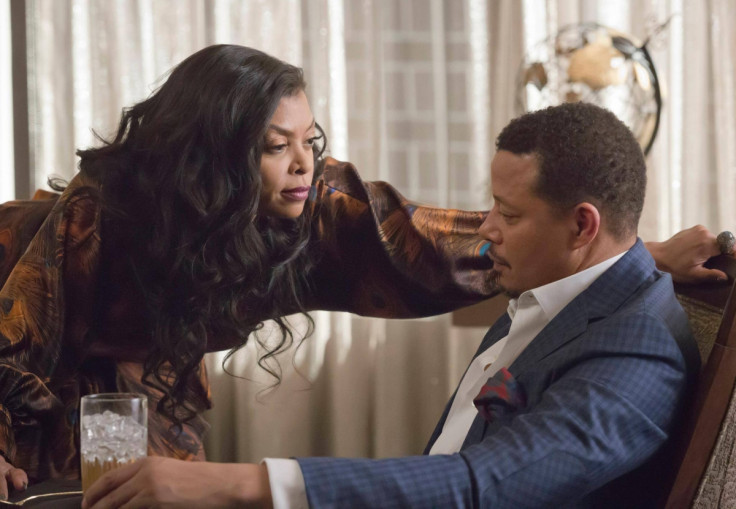 Lucious will come face-to-face with his long-lost mother in the upcoming chapter of Empire season 2, as tension between the Lyon head and Jamal will be at an all-time high. Episode 16 titled The Lyon Who Cried Wolf will air this Wednesday at 9pm EST on Fox.
The official synopsis reads as follows:
Click here to watch the episode live via Fox Now. You can also watch the episode online by clicking here (only in the US).
A promo for the upcoming episode shows Cookie trying to bring Lucious, Jamal and Hakeem together to perform a duet at the American Sound Awards. Lucious says: "I am putting the music on things," as Cookie stops him and says: "Hey! You forgot I am the co-CEO!" Lucious replies: "Co as in co-pilot." They have a small argument on that topic, which hints that this whole co-CEO things might ruin their relationship.
Then we see Jamal and Hakeem collaborating on a song, as Lucious tells Jamal: "You momma traded in your song." Following this, Cookie adds: "It's going to be huge... the whole family." But Jamal refuses her offer and says: "I can't trade in my solo."
The promo voice-over then declares: " Lucious biggest secret comes back to haunt him," as we see him coming face-to- face with his mother. Andre brings her in even as Cookie questions: "What's going on?"
Andre replies: "This is Lucious's mother." The lady calls Lucious by his real name Dwight, following which an emotional Lucious tells Andre: "You have no idea what you have done!"
With just two episode left in Empire season 2, do not miss out on the Lyon family drama every Wednesday on Fox.