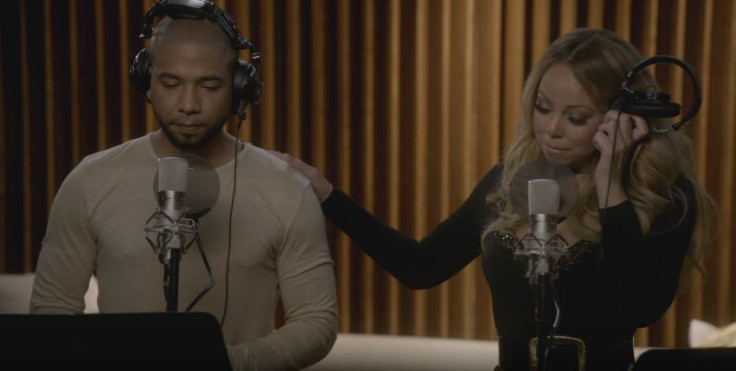 Empire season 3 returns with an all-new episode on Wednesday (5 October) at 9pm EST on the Fox Network. Episode 3 is titled What Remains is Bestial, where Mariah Carey will guest star as mega-superstar Kitty and will record a new song with Jamal Lyon and help him get over his posttraumatic stress disorder.
The official synopsis for the episode reads as follows:
Click here to watch Empire season 3 via live stream online. You can watch the episodes online on Fox Now by clicking here (only in the US).
The previous episode ended on a tragic note for Andre Lyon, who was confronted by two police officers with regards to the recent robberies in his neighbourhood. Andre was last seen handcuffed and lying on the floor, while one officer was pointing a gun at him.
The promo for the upcoming episode opens with Andre in court beside his lawyer, as the judge says, "The defendant is charged with assault against a police officer!"
Meanwhile, Empire writer Carlito Rodriguez spoke to The Hollywood Reporter about tackling police brutality this season. The show will highlight cultural disparity with respect to the Lyon family in season 3 of the hip-hop drama, the writer stated.
Rodriguez explained, "Although the Lyon family has a lot of money, and with that comes a lot of privilege – we see how they ball out, Hakeem has all the toys in the world, we see them jet-setting around the world – what we're going to see is that because Lucious and Cookie came from nothing to build this multi-million dollar, publicly traded company it is currently, they begin to wonder if their children are a little too sheltered. So this idea that just because you're rich and cultured and manicured and educated doesn't mean that you're not black in the US."