Empire season 3 episode 2 live online: Lucious is jealous of Cookie's new love interest
Taye Diggs debuts as businessman Angelo Dubois in Empire season 3 episode 2.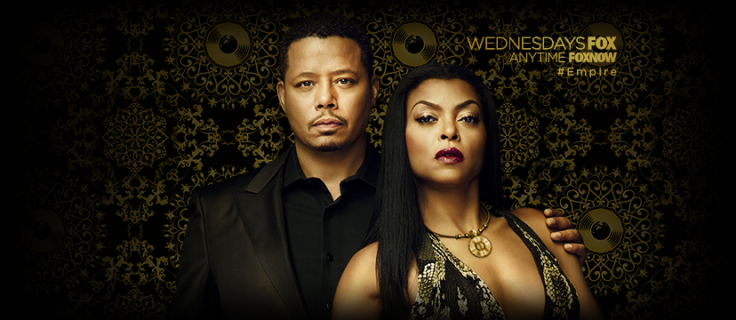 Empire season 3 returns with a new episode this Wednesday (28 September) at 9pm EST on Fox Network, where Lucious' attempts to win back Cookie will fail, as she may have found a new man in her life.
Episode 2 is titled, Sin That Amends and the official synopsis for the chapter reads as follows:
In an attempt to cope with life after being shot, Jamal teams up with businessman Angelo Dubois (guest star Taye Diggs), to talk about gun violence and host a summit for awareness. When he tries to perform again, things don't go as planned. Meanwhile, Lucious attempts to win over Cookie, Hakeem starts to record new songs with Shine, and Andre runs into some trouble with the police in the all-new Sin That Amends episode of Empire.
Click here to watch Empire season 3 via live stream online. You can watch the episodes online on Fox Now by clicking here (only in the US).
A promo for the episode opens with Cookie telling Lucious that she wants to move on from him. She tells him, "Lucious, I need you to understand that I am done!" Actor Taye Diggs who debuts as businessman Angelo Dubois is a potential love interest for Cookie and Lucious is not happy about it.
Lucious is not happy to see Cookie smiling and flirting with Diggs' character. He even warns him and says, "Me and Cookie always find ourselves back together" as Dubois confidently replies, "We will see about it". The Lyon head just smiles and says, "Brave one, you are!"
Previously, Taraji P Henson spoke to Variety about Taye Diggs' casting as a love interest for Cookie. She said, "So they tell me Cookie is going to have a love interest. So they asked, 'Who do you think?' And I knew Taye Diggs, but I didn't know him — I never hung out with him really, but I was a fan and every time I see him it's cordial and always the same energy,"
"So my publicist one day was like, 'What about Taye Diggs?' And I was like 'What about Taye Diggs!' And I sent that up the flagpole and Ilene [Chaiken] was like 'Oh my god.' And here we are — so, Taye Diggs, you owe me a Chanel bag!" she explained.
Explaining Cookie's journey in season 3, the actress revealed, "The love of her life broke her heart at the end of last season and she didn't see that coming. She decided to be vulnerable and open up her heart to someone else other than Lucious and he broke her heart — so twice in one season! Taye, his character has to work for her. He's gotta work."
© Copyright IBTimes 2023. All rights reserved.