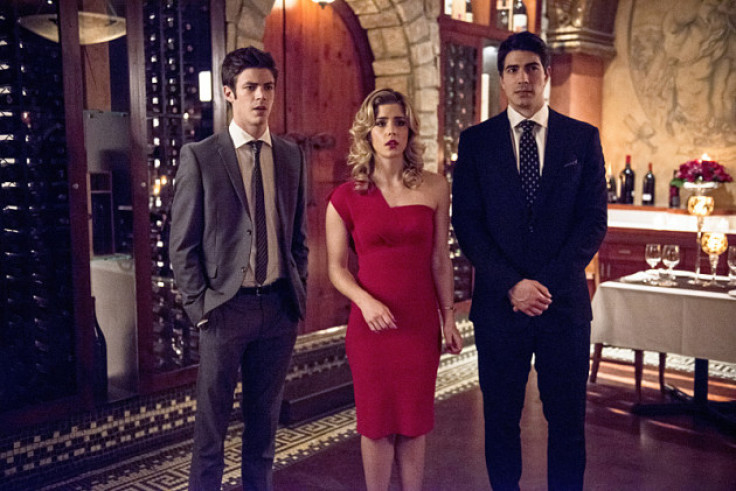 The Flash returns with an all new episode tonight, 14 April at 8pm on The CW.
Episode 18 is titled All Star Team Up, where Barry will tell his Star Labs team-mate that Harrison is the Reverse Flash who killed his mother.
Click here to watch the episode online on The CW website.
The official synopsis reads as follows:
Barry (Grant Gustin) is surprised when Felicity Smoak (guest star Emily Bett Rickards) arrives from Starling City along with her boyfriend, Ray Palmer (guest star Brandon Routh), who flies in as the Atom. They've come to visit S.T.A.R. Labs as Ray needs help with his suit. Their timing turns out to be fortuitous because it's all hands on deck after a meta human named Brie Larvin (guest star Emily Kinney) unleashes hundreds of robotic bees to attack and kill her former co-workers, including Dr. Tina McGee (guest star Amanda Pays). A group dinner with Barry, Felicity, Ray, Iris (Candice Patton) and Eddie (Rick Cosnett) turns into a disaster.
In the episode, Felicity and Ray Palmer will join Barry to fight the bug-eyed villain, while a new promo shows Dr Wells getting suspicious of Barry's weird behaviour, which could not end well for the speedster.
Barry is seen telling Felicity, "I thought that Wells was a great man, but we are so wrong." Then the video shows Barry telling Cisco and Caitlin about Dr Wells that "he is in fact the Reverse Flash".
In the same episode, The Walking Dead alum, Emily Kinney guests stars as a version of the comic book villain Bertram Larvan (the Bug-Eyed Bandit).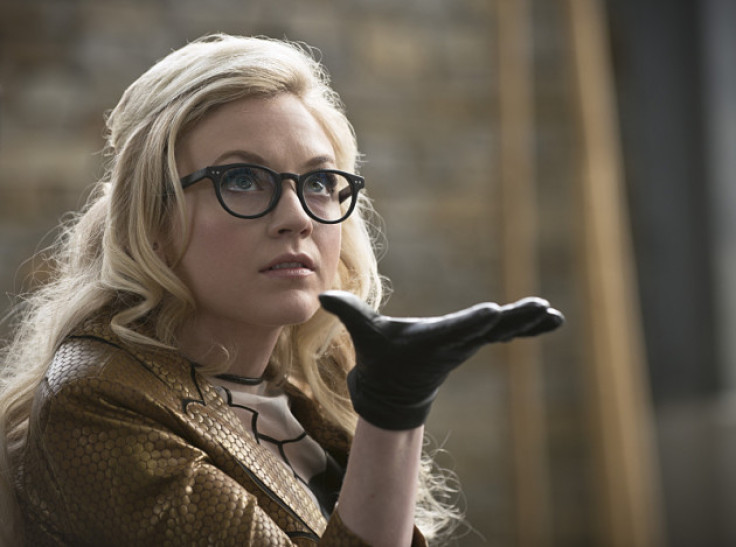 Kinney spilled the beans and recently said that she is "out to seek revenge" from the bug-eyed bandit, after she was shunted out of the company she worked for.
The Walking Dead alum told The Hollywood Reporter, "She had a good career going. She was developing these mechanical bees and some people in her company felt like she was trying to use them for evil instead of good, and they shut her down. Now she's out for revenge. She's out to get back at this company, so she's made up her own little bee hive and is sending her bees to wreak havoc on the world."
Catch all the action on The Flash episode 18 that airs tonight, 14 April on The CW.