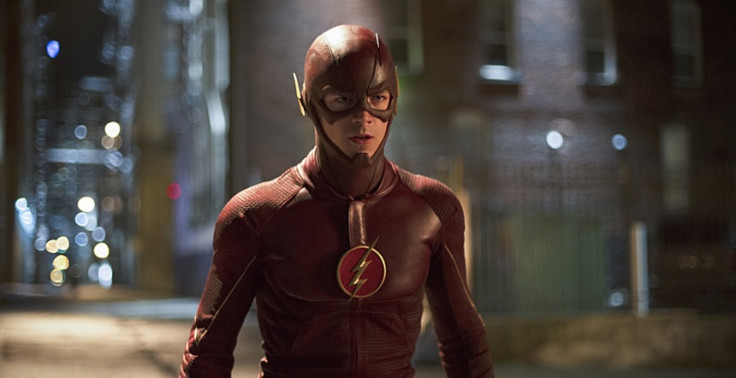 With seven episodes to its season 1 finale, spoilers for the epic "endgame" have surfaced online.
According to Grant Gustin News, The Flash joins forces with Arrow (Stephen Amell) and Firestorm (Robbie Amell) to battle Reverse Flash (Tom Cavanagh) during a night shoot for the hit TV series, which is filming in Vancouver, Canada.
Going by the leaked images, Harrison Wells is likely to reveal himself as The Reverse-Flash to Barry. After an incredibly successful Flash/Arrow crossover back in September, it seems that the network will bring the two heroes together again.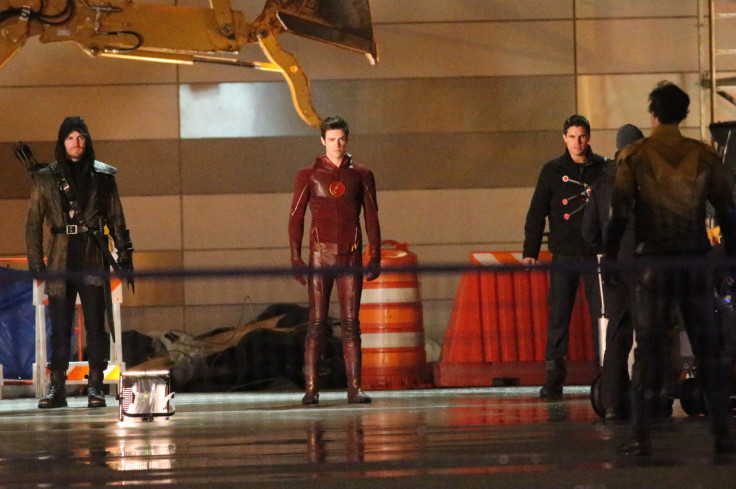 Here are a few spoilers on the upcoming episode
In episode 15 Wells revealed himself to be the time traveller Eobard Thawne, which was erased from the timeline in the following episode. fans then saw that the speedster was suspicious about something that was not right about the doctor.
"He is going to find out about the doctor in the next couple of episodes," Grant Gustin told Entertainment Weekly
"Joe [Jesse L. Martin] and Barry refocus all of their energy on Wells.
"The truth that Wells is the man in the Yellow suit will naturally be devastating to Barry, which makes his job in getting to the truth all the more difficult. Allen still has a hard time not liking him, even after he learns the truth," Gustin said.
Firestorm is back
Other than The CW's two leading heroes, the leaked images also confirm the return of Ronnie Raymond aka Firestorm (Robbie Amell).
Robbie had previously teased that he may one day share the screen with his actor cousin Stephen Amell, adding that a major event would bring his character back to The Flash.
He will assist the two superheroes in fighting the man in the Yellow Suit.
A big ending twist
In an interview with Entertainment Weekly, Gustin has mentioned that there is still more to find out about the Reverse-Flash's identity that will "shock the audience," and the biggest revelation will come during the Season 1 finale.
"There's a big twist that even surprised me. I've seen all the predictions online. No one has predicted the big twist that's coming at the end of this season."
The Flash airs every Tuesdays at 8pm on The CW and the season finale will air on 19 May 2015.