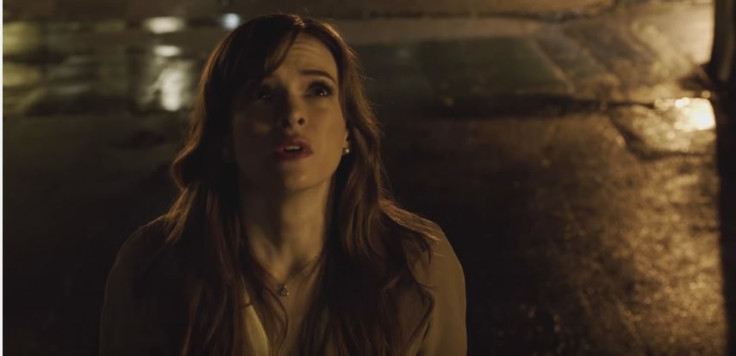 The Flash season 2 returns with a new chapter where Caitlin Snow will be kidnapped by Gorilla Grodd. Episode 7 is titled, Gorilla Warfare, which will air this Tuesday, 17 November at 8pm EST on The CW. The official synopsis reads as follows:
Grodd returns to Central City and kidnaps Caitlin (Danielle Panabaker). Barry (Grant Gustin) and team race to find her before it's too late. Meanwhile, Cisco (Carlos Valdes) plans his first date with the new barista at Jitters, Kendra Saunders (guest star Ciara Renée) and Patty (guest star Shantel VanSanten) begins to suspect Barry is hiding something from her.
Click here to watch the episode online on The CW website. The telephatic Gorilla will kidnap Caitlin, and Barry with no speed powers will be helpless. Going by an international promotional picture (below), Harry (from Earth 2) will don the Reverse Flash suit to help the doctor.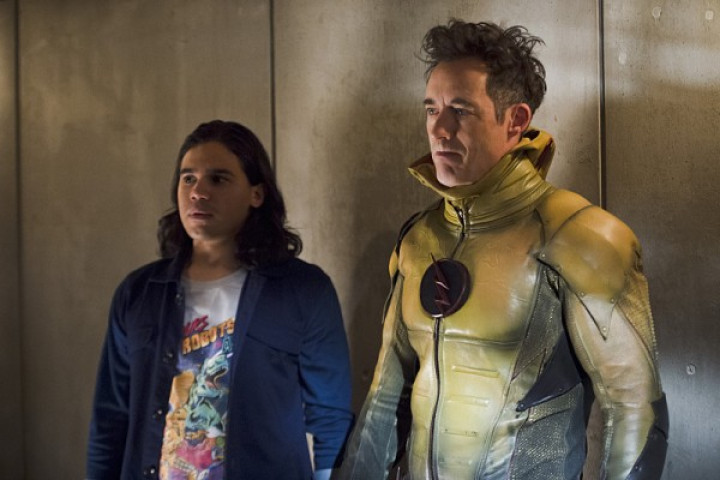 Meanwhile, the latest promo shows, Patty calling detective Joe and tells him, "Turns out our dead scientist cases are linked." She explains that the scientist stole a large quantity of a drug, typically used to treat patients with vertigo.
To which, Joe says, "So we got two stolen drugs, one for blood disorders of the brain and the other one for Vertigo. What's the connection?" Then, Patty replies that they are both drugs used to enhance intelligence.
Post which, Joe asks her whether she received the test results from the hair they had found. Patty reveals that the results are back and the hair match the hairs found in another crime scene and adds, "The weird things is they are not human hair, they are hair from a.." Joe cuts her midway and says, "Gorilla". Joe immediately realises Grodd is back, and rushes to warn Barry and the Star Labs team.
We then see Barry in a wheelchair, and Cisco walks in and asks, "Did Caitlin come through here? She just hit me in the face and ran away." We see Joe running and shouting, "Grodd!!! Grodd is back!"