The Fosters season 3 returns with an all new episode on Monday, 15 June at 8pm on ABC.
Episode 2 is titled, Father's Day, where the Fosters family plan to have brunch to celebrate the occasion.
Click here to watch the episode live on ABC Go, or click here to watch it online.
According to the latest promo (via TV Guide) Stef and Lena are seen planning a Father's Day brunch, but when Jude learns that Callie has invited her biological father Robert, he wants to invite his as well.
But knowing his history of abandonment, and the fact that he caused their mother's death, Callie wants absolutely nothing to do with him.
In the clip, Jude asks Callie: "Can I invite my dad, Donald?" To which she questions, "Why?"
"You are spending the day with your dad," reasons Jude. "Its a little different," replies Callie.
"Donald doesn't want to be in your life," says Callie. The brother-sister duo argue for a while after which Jude asks her, "Why do you hate him [ Donald] so much?"
To which Callie avers, "Because he killed our mother."
Going by the promo, it seems like things will surely heat up in episode 2, as the promotional pictures show Jude and Callie's biological fathers coming face-to-face for the first time.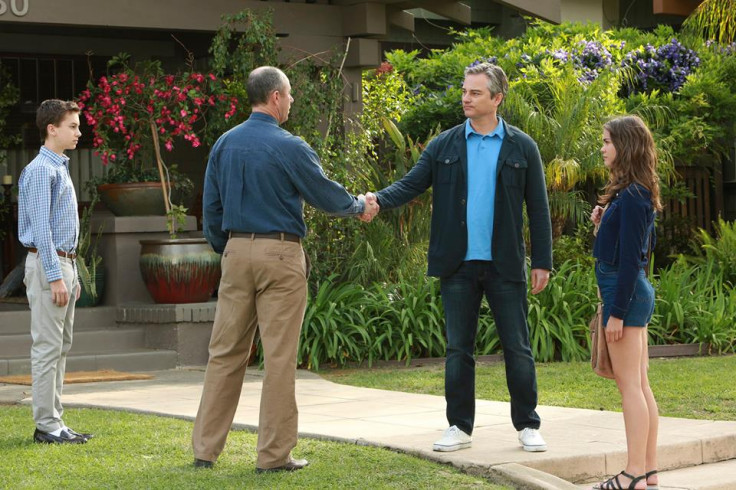 Meanwhile, in the premiere episode fans saw Mariana getting ditched by her boyfriend Matt and ends up sleeping with Callie's ex- boyfriend Wyatt. But later when Callie asks Mariana about her date, she lies and says that she had sex with Matt.
And the promo shows Mariana telling her birth mom, Anna that she had sex for the first time, and questions her, "What if I get pregnant just like you did?"
Now, it remains to be seen how Callie reacts to Mariana and Wyatt's one-night stand? Will Mariana get pregnant? All questions will be answered tonight on ABC.
Below is the official synopsis of episode 2 titled Fathers Day:
As part of their annual tradition, Stef and Lena have Mike over for Father's Day brunch. Jude surprises everyone, especially Callie, by inviting his biological father, Donald (guest star Jamie McShane, "Murder in the First"), to join them. Callie spends Father's Day with the Quinns and hears some surprising news. Frustrated by his situation at Idyllwild, Brandon let's off some steam with his classmates.