Brexit will not affect Game of Thrones filming in Northern Ireland
The HBO series is no longer funded by EU grants.
The hit series Game of Thrones – which is partly filmed in Northern Ireland – will not be affected by Britain's leaving the European Union, the company that makes it has said. The American cable network HBO has moved to calm fans' fears that the show might be forced to change locations by the result of the 23 June referendum.
"We do not anticipate that the result of the EU referendum will have any material effect on HBO producing Game of Thrones," the network said in a statement. Before it became one of the most talked-about TV shows in the world, Game of Thrones' first few seasons were initially part-funded through EU cultural grants, but the network confirmed that the EU's European Regional Development Fund has not been involved in filming recently.
While the show shoots in other parts of the world, including picturesque areas of Croatia and Iceland, Northern Ireland's terrain features very heavily on screen. It was the location for last week's epic episode, Battle of the Bastards, featuring its biggest and most ambitious battle so far.
Despite Game of Thrones appearing only on premium networks both in the US and the UK, Game of Thrones has drawn in as many as 20 million viewers per episode during its current sixth season, which will draw to a close on Sunday night. Based on the book series A Song of Fire and Ice by GRR Martin, the show has now gone further into the storyline than exists in published material, on a budget of around $10m (£7m) per episode.
It does still receive funding support from the UK, including from Northern Ireland Screen, which, in a statement said the organisation "does not use monies provided from European-funded programmes".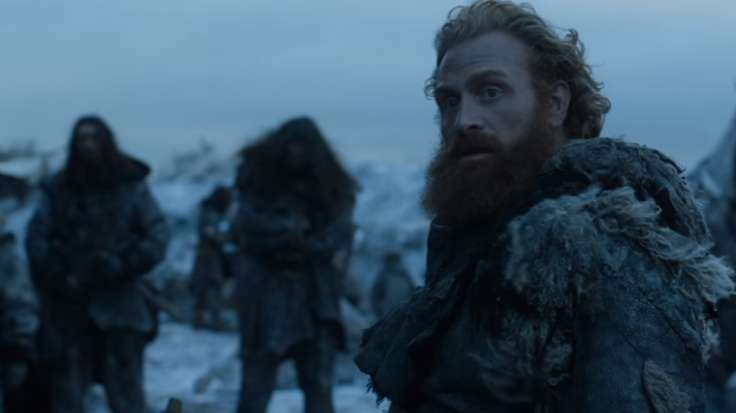 The British film and TV industry has been overwhelmingly against leaving the EU, issuing a series of increasingly dire warnings about its potential collapse should Brexit come to pass. In a letter published on the eve of the referendum, 20 major figures in the British industry wrote: "Being in the EU means that our feature films, our television programs and our games can travel far more easily across borders because they are not subject to quotas or taxes of any kind in Europe.
"This significantly increases the earnings of UK audiovisual companies helping them to grow their businesses and to employ far more people on film and TV sets, in special effects houses, in games development, in cinemas and right across all of our industries."
© Copyright IBTimes 2023. All rights reserved.