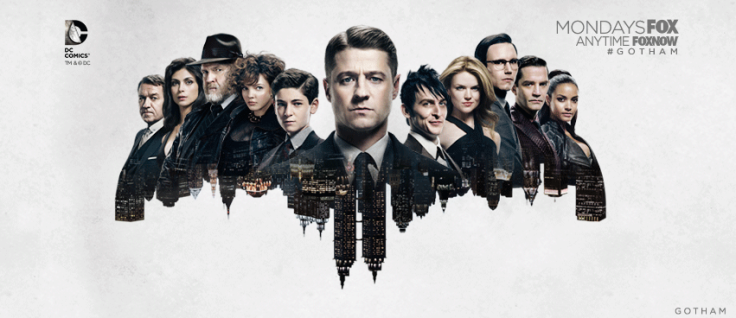 After a pretty intense and impressive episode 3, Gotham returns with a new episode this Monday, 12 October, featuring a new character who may or may not help in bringing down the crime spree in the city. In the upcoming episode 4 titled Strike Force, Gordon and team will work with a new captain who will lead them in the hunt to put deadly villains behind bars. Will they succeed? Well, that remains to be seen.
"Captain Barnes (Michael Chiklis) is called to duty to create a law-abiding task force, with the help of Gordon, reads the official synopsis for Gotham season 2 episode 4 titled Rise Of The Villains: Strike Force. Many have died trying to save Gotham but as Harvey says in the upcoming episode's promo, the city "doesn't have straight lines. Only twists and turns and dead ends."
So is Barnes really one of the good guys, or does he have some hidden agenda? In a recent interview with Entertainment Weekly, Chiklis hinted that there's a possibility that his character might undergo a change of heart, eventually. "The potential of it is exciting because it really could go in any direction, especially considering what we just shot." The actor teased that fans will learn more about Barnes in Gotham season 2 episode 9, which he said is "a really revealing episode."
Meanwhile, fans who are eager to know if they will ever get to see Jerome back on the show again can rest easy as Gotham executive producer John Stephens stated at the New York Comic-Con 2015 recently that, "You may not have seen the last of Jerome!" (via JVS) In a special video released on Gotham's official Twitter account, actor Ben McKenzie teased that "Jerome's death is a tipping point in the history of Gotham" due to the "very public way" in which he was murdered.
Rest in mania. #Gotham pic.twitter.com/DiNaoG5qNF

— Gotham (@Gotham) October 9, 2015
Gotham season 2 episode 4 airs this Monday, 12 October on Fox at 8pm ET. You can click here to watch the episode via live stream online.