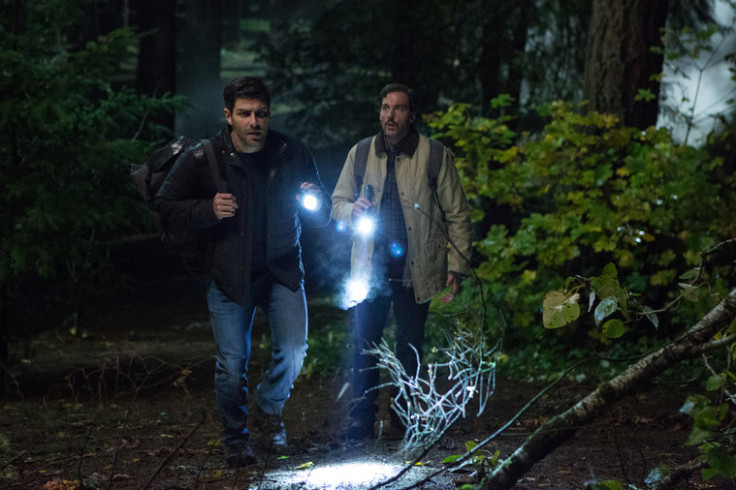 Nick Burkhardt and Monroe will find the Seven Keys in Germany in the 100th chapter of Grimm season 5. Episode 12 is titled, Into The Schwarzwald, which will air this Friday, at 9pm EST on NBC.
The official synopsis reads as follows:
Click here to watch the episode online on NBC's website, or click here to watch it via live stream in the US.
A new promo shows Nick and Monroe in an underground place as Nick says, "This must be a church?" Then we see them opening a bag full of keys as Monroe says, "Nick, this is really it! We came this far, we found it, after all the others have searched throughout the centuries."
Then the voice-over says, "It's the epic Grimm event that holds the keys to everything!"
Co-creators David Greenwalt and James Kouf spoke to TV Line about the milestone episode. Greenwalt said, "We finally answer the damn keys." Kouf adds, "We wrap up those suckers!"
Greenwalt then teased, "And it's not just the keys. There are some other things needed to open that darn box when they finally get their hands on it after a lot of toil."