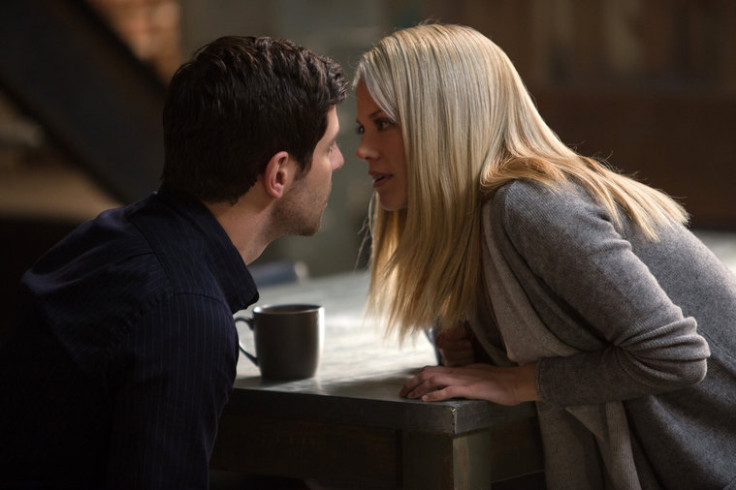 Grimm season 5 returns with a new episode on 19 February, at 9pm EST on NBC Network. Episode 10 is titled, Map Of The Seven Knights, where Nick Burkhardt will get closer to his ancestors and Trubel will confront Eve about Adalind and Nick.
The official synopsis for the episode reads as follows:
Monroe (Silas Weir Mitchell) gets a call from a relative in Germany that will bring Nick (David Giuntoli) closer to his ancestors. Things get complicated when the nefarious group Black Claw is also after the same artifacts. Elsewhere, Capt Renard (Sasha Roiz) helps a mayoral candidate get an edge on his opponent. Meanwhile, Trubel (guest star Jacqueline Toboni) confronts Eve (Bitsie Tulloch) about Nick and Adalind (Claire Coffee).
Click here to watch the episode online on NBC's website, or click here to watch it via live stream in the US.
A new promo for the episode hints at Monroe losing his cool. Monroe will turn into Blutbad and attack two Wesens as Nick calls for backup to deal with Wesen-on Wesen violence.
Claire Coffee, who plays Adalind, spoke about how Eve's return will affect her relationship with Nick. She told TV Guide, "[Adalind] definitely doesn't feel okay about Eve being back. She's very scared of Eve and she's very scared for what Eve being back means for her relationship with Nick."
"Even if Eve is changed, I don't think she really trusts that Eve is a totally different person and that it won't jeopardize her relationship with Nick," the 35-year-old actress said.
According to Claire, Adalind's worry will come to a head in this Friday's episode, when Eve decides to "involve" herself in Nick's home life. Coffee said, "Eve is concerned about Nick's loyalties and is worried about what Adalind might do to jeopardize the loyalties they are trying to establish with Nick and Hadrian's Wall."
With the Wesen uprising coming, Adalind will also get involved in it. "She gets swept into the war in a very serious way, soon. It's going to affect Adalind's storyline and the family throughout the rest of the season," Coffee said.