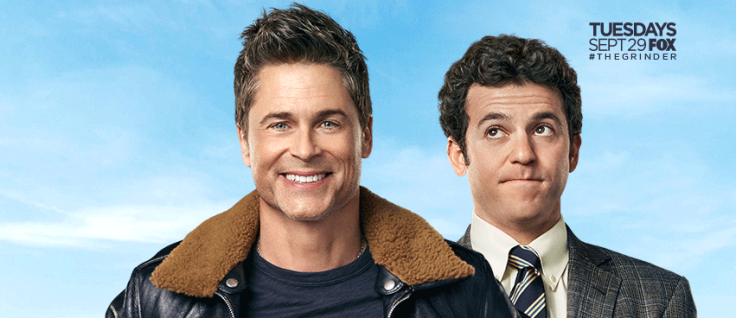 Fox's new comedy The Grinder will see two brothers feuding. Fred Savage will play Stewart Sanderson, a lawyer by profession, while Rob Lowe will star as Dean Sanderson, who plays a lawyer on TV. Episode 1 airs on Tuesday, 29 September at 8.30pm EST on Fox Networks.
The official synopsis reads as follows:
Click here to watch the episode online on Fox Network.
Actor Rob Lowe and Fred Savage previewed what to expect in the series in an interview with TVGuide.
Speaking about his character, Lowe said, "When I was done on The West Wing... [I had] to remind myself, 'You only played a political advisor, OK? You're not one. You're an actor. I get the concept of an actor thinking they know more than they actually should."
"They made a character who could've seemed douchey and sort of 'that guy,' which we've seen -- the rich, celebrity douchey [type]. Instead, what they did was manage to make him really lovable and relatable and sort of sweet in a weird way and still get to do all that stuff that you roll your eyes about. That's a really delicate balance that they've pulled off in the writing and that hopefully I've pulled off in the portrayal," the Parks and Recreation actor said.
While Fred Savage on the other hand said, although Stewart will not be happy with his brother Dean taking over his life and job at first, not all's out of spite. "He loves his brother. He wants his brother to be happy. He sees there's a lot of sizzle on the surface, but underneath there's not a whole lot there. And I think he sees that and it breaks his heart," The Wonder Years star said.
"I don't think he'll ever truly be happy he's there, but I think that if he is gonna be there, he wants his brother to be happy," Savage added.