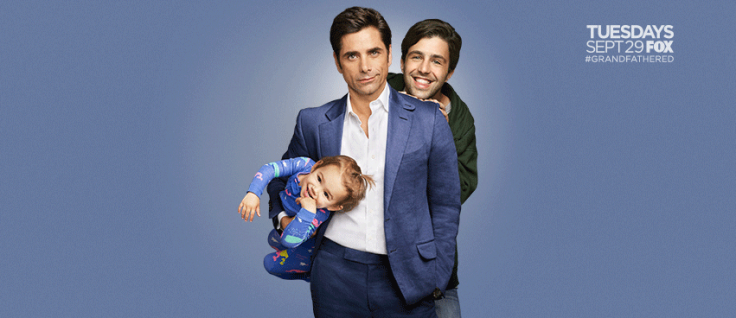 Fox's new comedy series Grandfathered debuts on Tuesday, 29 September at 8pm ET on Fox Network where John Stamos plays a successful restaurateur who learns that he has a son and a granddaughter. The official synopsis for pilot episode reads as follows:
Click here to watch the episode online on Fox's website. John Stamos revealed to Zap2it that Grandfathered is the show he had been waiting for a long time.
Stamos said, "This is the show I've been waiting for 10 years. I mean, I couldn't be more grateful for this particular type of show. As actors we like to try to find roles that we don't normally get typecast in. And I was actively looking for a show, but something a little edgier. I wanted to play a bad guy. And my agent was like, 'Why don't you just do what you do well, and play in your wheelhouse?' I was like, 'That makes sense'."
Stamos, who is also the executive producer of the show, knows that his character does not match the traditional definition of "grandfather", but believes that it "makes it sort of interesting".
"I guess there's some irony in it... though I feel that a lot of people sort of look good at [that age]. I remember watching television when I was a kid and a 50-year-old guy was, like, Abe Vigoda. I was like, 'Well, here's a chance to change things', he added."