Watch John Legend's daughter Luna's adorable reaction to her dad being on Sesame Street
The 16-month-old clearly starstruck in video shared by her mother Chrissy Teigen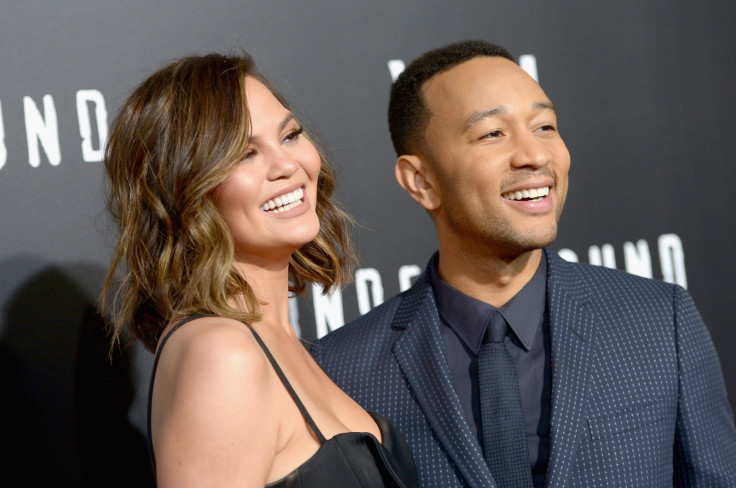 John Legend is a Grammy award-winning singer and producer who has sold millions of records and even performed for royalty – but it took a cameo on Sesame Street for his daughter Luna to realise that he was a pretty big deal.
In a clip shared by her mother, Chrissy Teigen, on Instagram, the 16-month-old goes gaga after watching her dad's appearance on the iconic kids show.
The video shows an excited Luna laughing and waving at the screen as her father hangs out with Big Bird, Elmo and the Cookie Monster.
"When John first posted this video to Instagram, Luna had no idea what Sesame Street was. She was sick and couldn't go to set when John was filming so all the characters made this video for her," the caption read. "This is her first time watching it and knowing how freaking epic it is."
The adorable clip, which has been viewed almost 2 million times and has 450k likes and counting, soon had fans gushing.
"Dear god that is the cutest child I have ever seen," one follower wrote, with another adding: "Wow thank you for this."
Luna was just as supportive when the Ordinary People crooner landed the cover of Time magazine back in April. In a post shared on Instagram Teigan asked her daughter "Luna, who's that?" to which she excitedly responds by repeating the word "dada" several times while pointing at her dad's picture and picking up the issue.
The family of three are currently taking in the sights of Italy, where they have been enjoying a holiday as Legend gears up for the European leg of his tour. They started off in Lake Como, where the couple tied the knot almost four years before they moved on to Venice.
Teigen's mother Vilailuck Teigen joined them on their travels and was likely on hand to help them with childcare.
Teigen revealed that the couple tries to avoid flying with their toddler out of fear of being judged by other passengers. "Before I had kids, I was hyperaware of them crying. So I feel like I know when it's too loud," she told Us Weekly.
"I get up and apologise. But kids are going to be kids. They're going to scream. I'm never going to be the parent pretending my kid is not doing that."
© Copyright IBTimes 2023. All rights reserved.