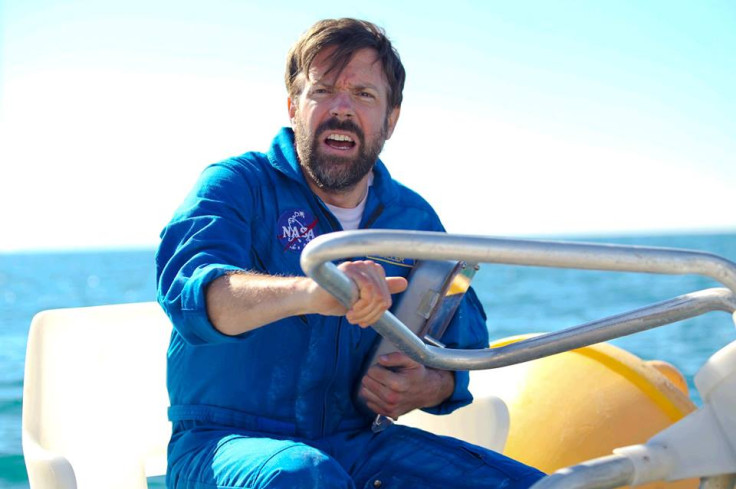 The Last Man On Earth season 2 returns with an all-new episode on 13 March, where the Malibu gang will try to seek closure after Phil-2's sudden death, following a failed appendectomy. Episode 12 is titled, Valhalla, which will air on 13 March at 9.30pm EST on Fox.
The synopsis of the episode reads as follows:
The Malibu gang seeks closure after Phil 2's demise, while Todd and Melissa maneuver through the aftermath of her surprise proposal in the all-new Valhalla episode of The Last Man on Earth.
Click here to watch it online on Fox's website. Click here to watch the episode live via Fox Now in the US. In the spring premiere episode, Jason Sudeikis's character made his way back to Earth, and was headed for Tuscon after he saw a billboard that Phil Miller had put up that read: "Alive in Tuscon."
The astronaut was last seen driving a van towards his and Phil's hometown to find out if anyone from his family was alive. While fans are aware that Phil was initially in Tuscon, maybe in the upcoming episode, Mike could get a hint that his brother is alive and that he and the group of survivors are now in Malibu.
According to executive producers Chris Miller and Phil Lord, Mike's return is just one of the twists that has been suggested so far. Chris Miller told Indiewire, "We don't wanna do something that feels extra safe because why bother? I feel that in today's television, there's so much television you really want to stand up and not do something safe, so anytime you do something crazy — the way a lot of episodes, half this season, go — the more you stand out. I think audiences appreciate that you are pushing the boundaries of what a TV show can do... I'm really excited about where the show is going now and how fun and daring and funny it is."
Adding to the topic, Phil Lord shared, "I'm glad, when we shot the pilot, we never guessed that this was what was gonna happen." And Miller added, "This is a show where at the end of every episode you are like, 'I have no idea what the next episode is gonna be or what is gonna happen next.'"