Watch Last Man On Earth season 2 via live stream: Mike reveals Tandy's secret nickname in episode 14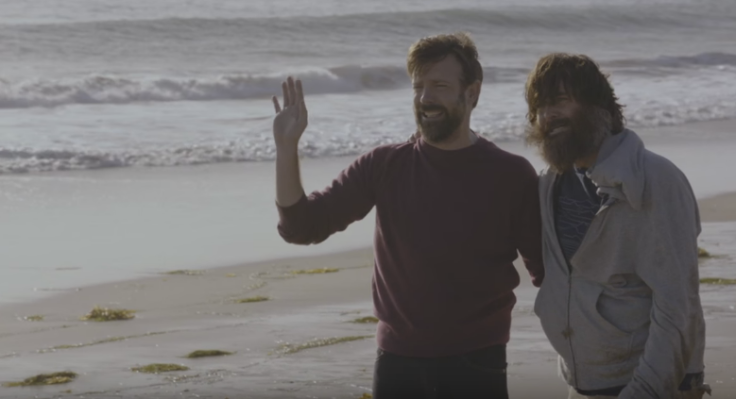 The Last Man On Earth season 2 returns with a new episode on 10 April at 9.30pm EST on the Fox Network. Episode 14 is titled, Skidmark, where Phil Miller aka Tandy will host a welcome party for his brother Mike.
The official synopsis of the episode reads as follows:
Click here to watch it online on Fox's website, or click here to watch watch it live via Fox Now in the US.
Warning: Potential spoilers ahead
In the previous episode fans saw Phil spotting his brother jogging down the beach and he runs towards him and in the excitement, he punches Mike. According to the latest promo, the episode will pick up from there, and Phil will tell his brother, "You have the nerve to show up here?"
To which, Mike gets back on his feet and replies, "Whats is your problem you freaking turd?" Then the brothers start hitting each other again, as Phil talks bout about his ex-girlfriend – Christine. And Mike says, "Are you talking about Christine? I come down from space after everyone in the whole world has died, and you are talking about Christine."
The brothers start fighting again as Mike continues, "I am sorry. I had no idea you were still hanging on to this. For the last 3 years I have been struck up there, and all I have thought about is you. And now I am here, and we are together, we shouldn't be fighting.. we are suppose to be celebrating.. this is a miracle." The two then burst into tears and apologise to each other.
In another promo, the entire Malibu gang is seen at a party hosted by Phil, which he organises to welcome his brother. The group engage in talks about Mike being in space, who is more curious about the reason behind everyone addressing to him as Tandy. He then goes on to reveal Phil's secret – his funny nickname.
Mike says, "I am surprised people are not calling you by your nickname?" To which an embarrassed Phil replies, "That was a long time ago." Upon everyone's insistence Mike reveals that Tandy's nickname was Skidmark, to which everyone laugh and make fun of Phil.
© Copyright IBTimes 2023. All rights reserved.