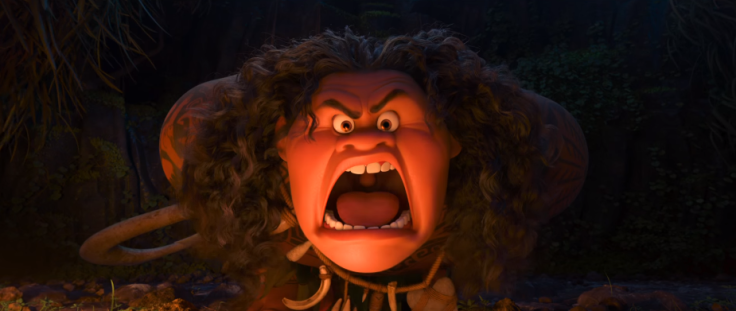 With Hamilton's Lin-Manuel Miranda having worked on the music for upcoming animated film Moana, it's no surprise that Disney decided to release the first teaser during the Tony Awards on 12 June.
Going by the 1.28-minute trailer, legendary demigod Maui, played by Dwayne Johnson, doesn't get off to a great start with his young teenage companion Moana (Auli'i Cravalho). Despite his tales about slowing down the sun, resurrecting islands and fighting sea monsters, the young adventurer is not particularly impressed, and neither is her pet pig.
"What's a demigod gotta do?" Maui wonders after showing her his accomplishments through the various tattoos donning his broad chest and arms. After all it's not easy trying to impress a teenage girl.
The plot revolves around a girl from the South Pacific land of Oceania, the daughter of the chieftain, who is out in search of adventure. Along the way she meets Maui and the two take on the seas together.
"She actually doesn't trust him at first, but she does learn," Moana co-director Ron Clements told Entertainment Weekly. "He was once a great, great hero to man, but in our story, he's taken a fall and Moana is helping him restore himself to what he once was."
Clements explained that they got the idea for Maui from a real-life South Pacific myth. "We spent time with people who grew up on the islands to get a sense of the philosophy and the way people looked at life," he said.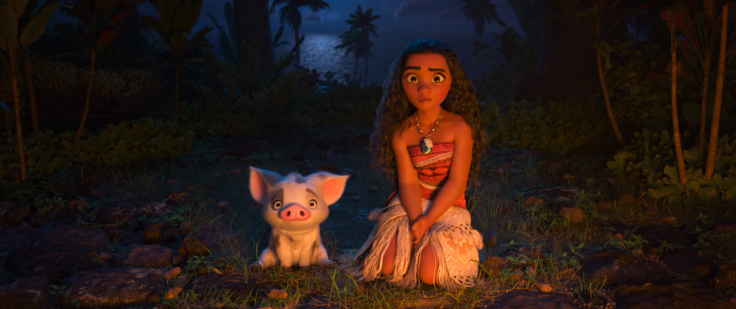 Co-director John Musker added, "One of the takeaways we had was how critical the ocean is in their lives. It's the center of so many of their lives, so we wanted to build a story that took that into account."
Despite having 'The Rock' Johnson on the cast, it's Moana who is the main focus of the movie and going by the trailer, she definitely knows her way around a spear.
Watch the trailer for Moana below: