Watch MPs voting on whether to strip Sir Philip Green of knighthood over BHS collapse
MPs to voting on whether tycoon should have honour 'cancelled and annulled'.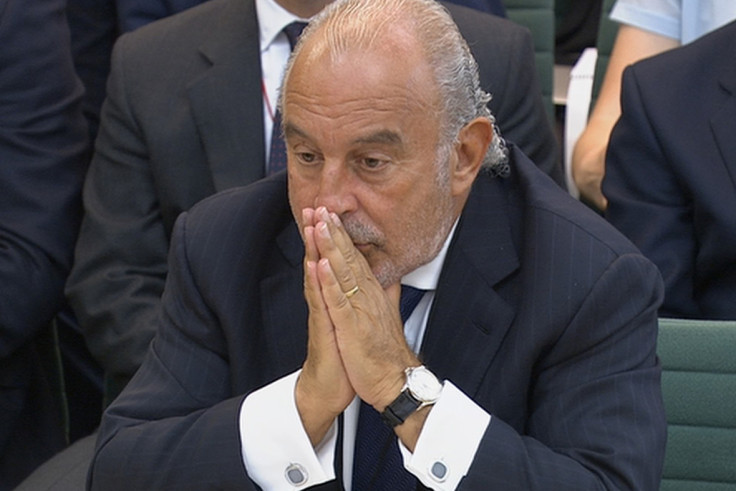 MPs have debated whether to strip controversial billionaire businessmen Sir Philip Green of his knighthood following the collapse of BHS. The honour was awarded to Green in 2006 for his services to retail, but the 64-year-old has since come under huge criticism for his handling of the collapse of the BHS chain.
Green sold BHS last year and it went into administration soon afterwards, resulting in the loss of 11,000 jobs and a £571m ($700m) pension deficit.
The debate in the House of Commons was the first time MPs have voted to strip a knighthood from a member of the public. However, the decision on whether the title will be removed from Green will ultimately be decided by the honours forfeiture committee, which is part of the Cabinet Office.
More than 100 MPs have signed an amendment tabled by the Conservative MP Richard Fuller and independent Michelle Thomson asking for the committee to recommend Green's knighthood be "cancelled and annulled".
A motion for debate – led by Labour's Frank Field, chairman of the Work and Pensions Committee – states: "That this House notes the recent joint report by the Business, Innovation and Skills and the Work and Pensions Committees on BHS.
"[This House] endorses that report's criticisms of the governance of the company and of the holding company, Taveta Investments Limited.
"[This House] believes that the sale of the company to Retail Acquisitions Limited for £1 was clearly not in the interests of British Home Stores' employees and pensioners.
"[This House] notes the failure of Sir Philip Green over many years to resolve the deficit in the BHS pension fund; and calls on him to fulfil his promise to do so forthwith."
Watch the debate from Green below:
© Copyright IBTimes 2023. All rights reserved.