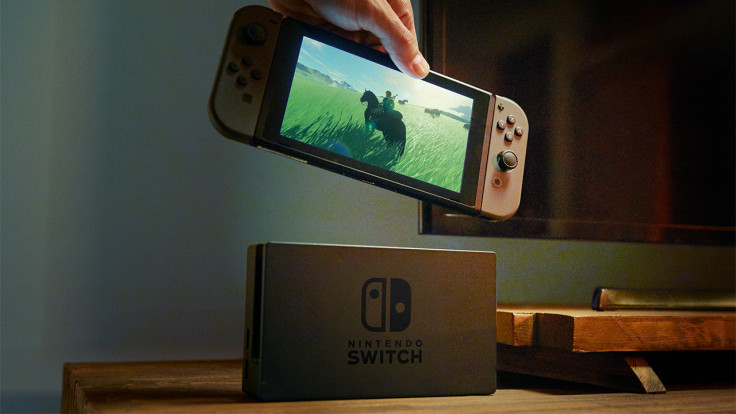 Nintendo's latest versatile console - the Switch - has certainly been a success since its March release, both critically and commercially. YouTube channel UnlockRiver , however, was eager to test just how much the hybrid portable console can withstand physically - by dropping it from a teeth-gnashing height of 1000 feet.
Known for taking various expensive devices such as Apple, Samsung and Google smartphones, strapping them to a drone and dropping them from a significant height, the team behind UnlockRiver decided to try it out with the Switch.
In the video (embedded below), the team used plenty of tape and a strong cord to attach the Switch to a drone, carry it about 1,000 feet above ground and drop it back towards the empty parking lot.
The Switch plummets to the hard concrete and, surprisingly, appeared to survive the impact - for the most part.
While the device's left Joy-Con ripped off and shattered on impact, the console and screen itself seemed to be fine and fully functional.
The user in the video was able to switch on the device and navigate the menu system right after the drop. The right Joy-Con seemed to be functioning normal as well.
Many other YouTubers have conducted different drop tests for the Nintendo Switch. In Match, YouTube channel GizmoSlip dropped the device 11 times from about 5 feet before it finally stopped working.
Nintendo Switch sales have soared since March, prompting the Japanese gaming giant to ramp up production as to meet rising demand.
According to the NPD Group, the Switch was the best-selling video game system in the US in April for the second consecutive month with over 280,000 units sold. In its first month on sale, the device sold a whopping 2.74 million units.
IBTimes UK's review praised the Switch as "Nintendo's most impressively well-designed home console ever."
For all the latest video game news follow us on Twitter @IBTGamesUK.