Last year Nintendo kept things decidedly low key at E3. It had to really, because as soon as the company revealed that Switch would not be unveiled at the annual summer trade show, it left Nintendo with very little to show off.
So the focus was The Legend of Zelda: Breath of the Wild, a move that paid off thanks to its very impressive showing and incredibly in-depth reveal. Nintendo brought other games (Pokémon Sun and Moon, Pokémon Go, BoxBoy, Mario Party) but nothing that made the same kind of headlines.
This year couldn't be more different. Nintendo Switch has been released, it's doing very well around the world and Nintendo is on the front foot. What though, will it have to show off at this year's trade show?
Here's what we believe we should see, what we might see and what we hope to see from Nintendo at E3 2017.
Let's start with last year's star: Breath of the Wild, which is due its second DLC pack later this year. Said to include new story content, Nintendo may announce its plans at E3, however, it's more likely it'll wait until closer to the DLC's release. What we could get, though, is a release date for the first DLC pack.
Super Mario Odyssey will be the focus of the show no matter. It debuted at the big Switch reveal event in January, it's out in time for Christmas and it's easily the biggest game Nintendo has in store this year. A new trailer, gameplay and a release date are certain. If Nintendo intends to hold a "Treehouse" live stream again this year, a decent amount of time will be devoted to Mario's latest adventure.
Switch's two exclusive summer games Arms (out on the Friday of E3 week) and Splatoon 2 (out in July) will get their time to shine obviously. Another global testfire beta event for the latter seems likely, possibly taking place during or soon after E3.
Fire Emblem Warriors and Xenoblade Chronicles 2 are the other two major exclusives that have been announced to be released this year and should be expected at Nintendo's showcase. The new Fire Emblem game that was announced for release in 2018 will probably be saved for a later date.
So what else? A recent report from Kotaku essentially confirmed a long-standing rumour that Nintendo and Ubisoft have partnered for the truly bizarre-sounding Mario + Rabbids: Kingdom Battle, which will be a family-orientated RPG. The game is believed to be out later this year.
Another rumour that's gathered a lot of steam, and seems like a no-brainer now, is a port of Super Smash Bros for Wii U. Given Mario Kart 8 Deluxe is shaping up to be a big success and system seller, this makes perfect sense for release towards the end of the year.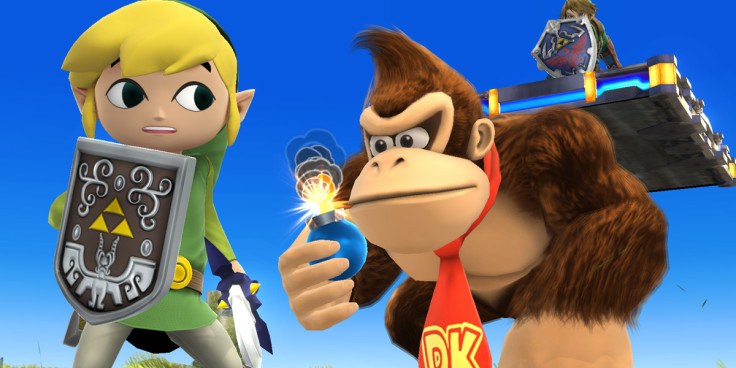 Speaking of old games being rereleased, Nintendo fans are desperate to know about Switch's Virtual Console, or whatever Nintendo has planned in place of one. Details regarding Nintendo's premium online service (set to launch in the autumn with a free test period this summer) are also overdue.
Given that service involves the giving away of classic games each month, the Virtual Console will need to be in place before people have to start paying. It won't be too long before Nintendo absolutely has to divulge its secrets.
The benefit of the two fairly barren years Nintendo had prior to the Switch's release will be that it has a lot of games in the pipeline for Switch's first two years on sale. There's plenty more we're yet to see, and which we may see at E3.
Pokémon Star, the rumoured follow-up to 3DS hits Sun and Moon, is reportedly set for release this year, though that may well slip. Pokémon's sustained success on handheld will undoubtedly translate into a lot of Switch sales whenever it releases, so it's really a no-brainer for Nintendo. That it will also be the first mainline Pokémon game released for a Nintendo home console just makes its hypothetical success even more likely.
There are other games thought to be in the works as well. Pikmin 4 (or at least a new Pikmin of some kind) was confirmed way back in 2015 and at the time Shigeru Miyamoto said it was "very close to completion". This game isn't thought to be the upcoming 3DS game Hey! Pikmin, which isn't being developed internally at Nintendo. If not, then it's likely a true sequel for Switch.
Retro Studios, Nintendo's Texas-based first-party developer, is overdue an announcement having gone silent since the release of Donkey Kong Country: Tropical Freeze in 2014. Retro became a beloved studio thanks to the Metroid Prime series, and more recently brought Donkey Kong Country back on Wii, 3DS and Wii U.
Fans will be hopeful that Metroid Prime makes a return, but that seems unlikely so long after the last game in that series (Federation Force does not count and never will). That isn't to say Retro isn't working on Metroid. The series is beloved and a refresh would certainly be a popular decision. Who better to handle it than the team that has already reinvigorated the series once?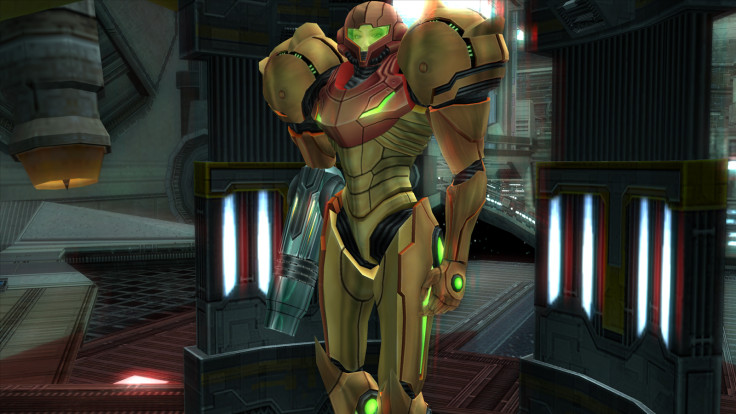 It's unlikely that everything we've mentioned will appear given Nintendo's more measured approach to delivering news. Rather than strutting into E3 with an info-dump, Nintendo prefers now to announce things at a fairly consistent rate throughout the year during its Nintendo Direct broadcasts. That's unlikely to change, but at the same time Nintendo may be targeting a big show considering this is the Switch's launch year.
If Nintendo saves some announcements for later in the year, then it might look to third-party titles to give the Switch line-up some more mainstream pizzazz. The Elder Scrolls 5: Skyrim might be six years old by the time it arrives on Switch, but the portability of this version could well be huge, and Nintendo will be keen to show off a huge, triple-A and not typically handheld experience on its new console.
Sports games are always a good look when it comes to appealing to mainstream audiences, and on Switch we're getting two high-profile games in Fifa 18 and NBA 2K18. To what extent they're both "specially made" for the Switch will be crucial. This could mean a tailored experience as easily as it might mean something rushed and half-arsed. Both games have potential to capitalise on the Switch's unique capabilities and natural local multiplayer features and, if well made, would surely demo very well.
Nintendo's 'Spotlight' broadcast will take place on Tuesday 13 June at 5pm UK time and be immediately followed by Nintendo's annual 'Treehouse' livestream event.
For all the latest video game news follow us on Twitter @IBTGamesUK.