Nintendo patched an 'up yours' gesture out of Mario Kart 8 Deluxe
Version 1.1 patch also introduces changes to online play and more.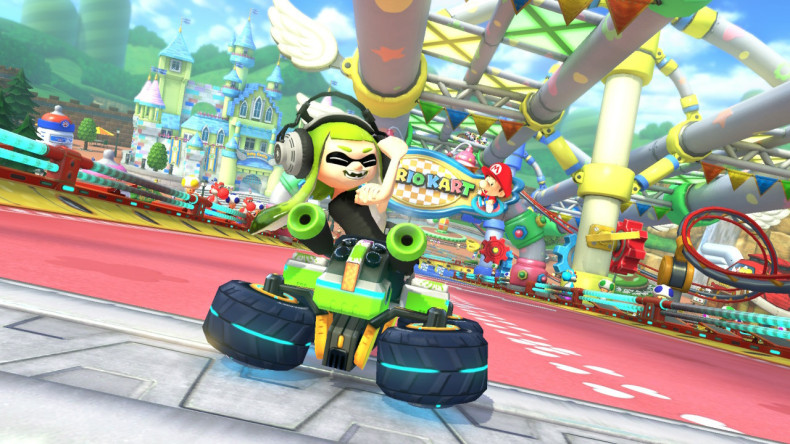 Nintendo's latest patch for Switch port Mario Kart 8 Deluxe has removed an unfortunate animation some might call offensive that Inkling Girl, one of the game's 42 racers, made after successfully taking out a fellow racer.
Prior to the patch Inkling Girl span around and gave an 'up yours' gesture to her competitors. It understandably isn't something Nintendo wants a character in its family-friendly game to be doing.
Nintendo's patch notes (available in full below) for Version 1.1 only says her animation has been adjusted, and not why, but a NeoGAF user quickly noticed, sharing before and after screenshots (also below).
Nintendo has tweaked the animation so Inkling Girl's left arm no longer rests on her right one, making the gesture more of a fist pump.
The 'up yours' gesture isn't particularly offensive in the UK or US, but in Brazil and Colombia it's the equivalent of a raised middle finger. In Malta it is seen as an obscene insult towards its target's mother.
The latest patch also introduced changes to online play, including a longer invincibility period after being hit by an item, the ability to create a friend lobby if you have 100 friends or more, and other changes.
Version 1.1
Opponents' names are displayed in the rear view mirror view in online matches
Invincibility period after a spin-out or crash is longer in online matches
Up to two players can spectate a friend group while they wait to join
'Worldwide' and 'Regional' modes add players to Mirror and 200cc matches less often
Can now properly create a friend lobby when you have 100 or more friends
Inkling Girl's animation has been adjusted
Starting positions in online races now properly reflect the order in which players join
Driver Miis now properly showing facial expressions
Tournament clock now properly reflects real-world time
Mario Kart 8 brings together the original 2014 Wii U release with all its post-launch DLC for Nintendo Switch, and it's enjoyed a successful launch. It was the top-selling game physically in the US during the month of April, after just two days on sale.
You can read our five star review of Mario Kart 8 Deluxe here.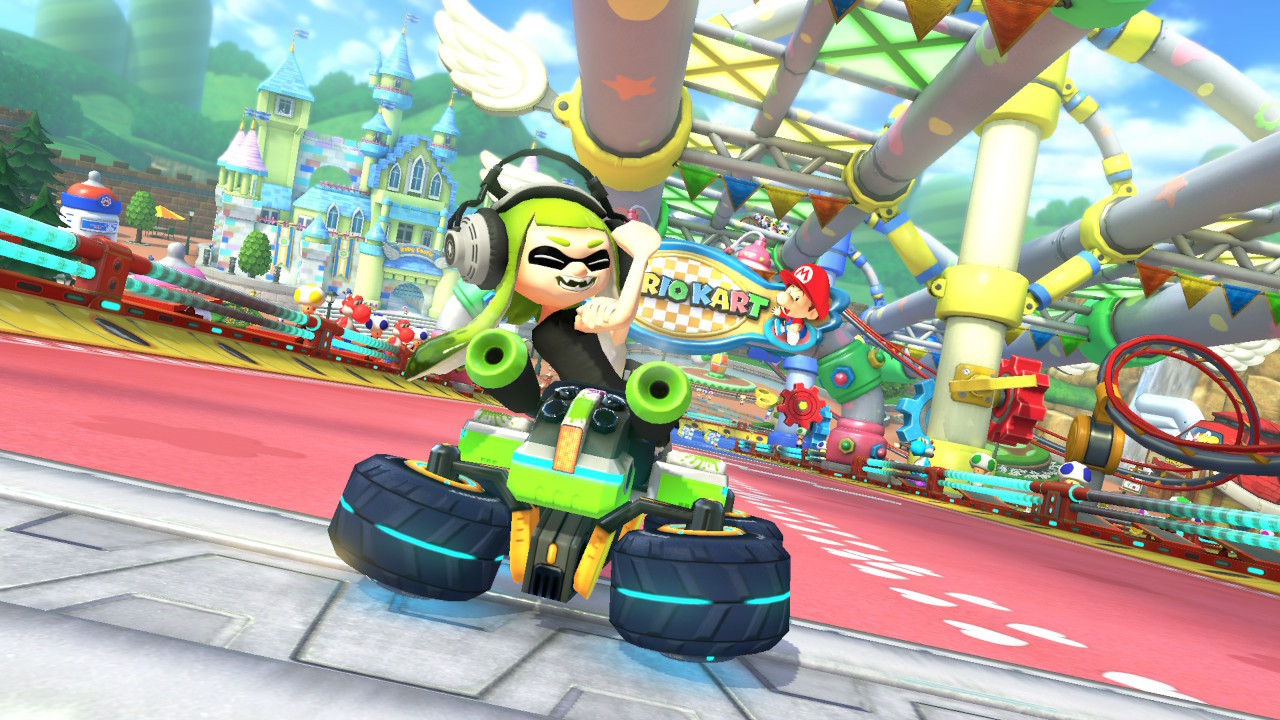 For all the latest video game news follow us on Twitter @IBTGamesUK.