Nintendo has revealed that its new home and handheld hybrid games console Nintendo Switch sold 2.74 million units in March, which was only its first month on sale. The news was revealed during the company's quarterly earnings report.
As part of the report, available to read here, Nintendo also revealed that it had sold 5.46m units of software during the period, ending 31 March. The stats are further evidence of a very strong launch for the machine.
Nintendo revealed that it intends to ship 10m units during the new 17/18 financial year, which runs from 1 April to 31 March 2018. This may well be a deliberately low figure so the company's forecast for the year ahead will be exceeded come next year.
The report also revealed that The Legend of Zelda: Breath of the Wild sold 3.84 million units since its launch on 3 March alongside the Switch, including 2.76 million units sold for the new console alone.
Yes, that means Nintendo sold more Switch versions of Zelda than it sold Switch consoles.
With Mario Kart 8 Deluxe out tomorrow (28 April), Switch's momentum is expected to continue. With summer exclusives Arms and Splatoon 2 set for June and July respectively, that momentum may well continue into the busy Christmas period, during which Nintendo plans to release Super Mario Odyssey for the system.
"We will maintain favourable conditions surrounding Nintendo Switch by providing a continuous stream of appealing third-party titles across varying genres," the report states. "We aim to stimulate the platform and expand sales going into the holiday season this year."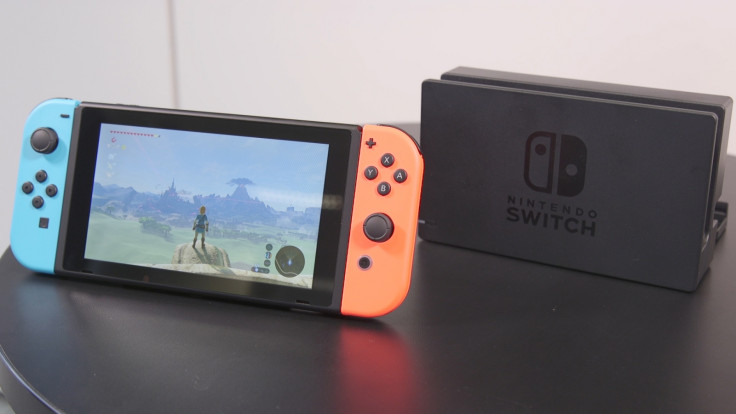 In its lifetime, Nintendo's previous home console Wii U sold 13.56 million units, a figure that the Switch will likely be able to top quite easily.
Nintendo's other active console, the purely handheld Nintendo 3DS, sold 820,000 units in during the Q4 2016/17, putting its lifetime sales at 66.12 million but signifying the imminent end of the console's successful lifespan.
Software sales for 3DS were great however, coming in at 8.3m for the quarter, thanks to Pokémon Sun and Moon, which has sold 15.44m units to date, Super Mario Maker and Kirby: Planet Robobot.
"We will release Fire Emblem Echoes: Shadows of Valentia overseas in May (April in Japan) and plan to release Ever Oasis and Hey! Pikmin in June and July," the report says regarding 3DS.
"Furthermore, this year is Kirby's 25th anniversary, so we are planning to release downloadable titles and a new multiplayer action game for Nintendo 3DS. Third-party developers have also announced major titles for Nintendo 3DS. During this period we will continue striving to maintain the momentum of the platform and to reach a broader audience, including females and children, across the world."
For all the latest video game news follow us on Twitter @IBTGamesUK.