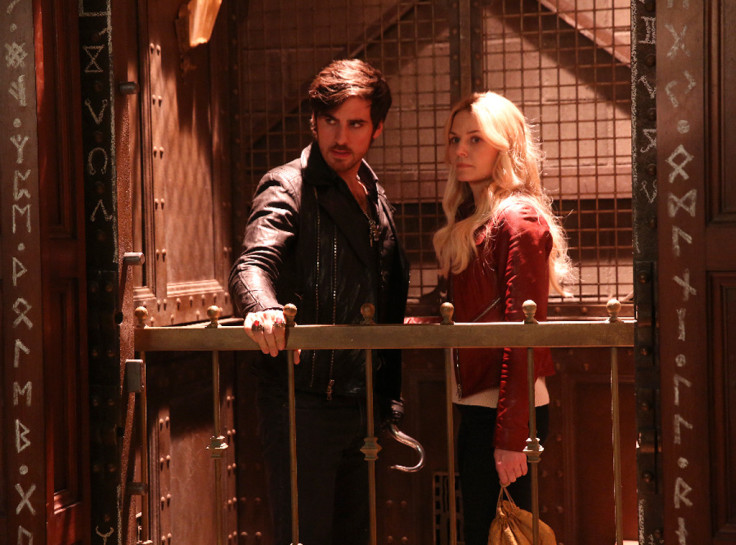 Once Upon A Time season 5 returns with an all-new episode on 1 May, where Hook and Emma Swan's love will face the ultimate test. Episode 20 is titled, Firebird, which air on Sunday at 8pm EST on ABC Network.
The official synopsis of the episode reads as follows:
Click here to watch the episode via live stream on ABC, or click here to watch it online on ABC's official website in the US.
The latest promo opens with Emma saying, "We are going home, all of us." Which is followed by the voice-over stressing, "The clock is ticking, time is running out. And their one hope of getting home means entering the most dangerous place in hell, a land of no escape. "
Hades then shows Emma and Hook the way to go back to the world of living and says, "It's the only way. And once you are down there you are on your own." Emma and Hook then are seen holding an inscription that reads, "Only true love can pass."
The promo then ends with the place collapsing as Hook and Emma desperately try to get out of there. Hook asks her, "You should let me go." And a tearful Emma replies, "I don't know how to say goodbye!"
Jennifer Morrison spoke to E Online about Hook and Emma's dangerous journey saying: "We knew it would be difficult to get home no matter what, but now that we have extra obstacles in the way, there's multiple things stopping us, now, from getting back."
"I mean, I guess I can say the usual, which is that nothing is as easy as it sounds. Not that going to the most dangerous place in hell sounds easy, but I guess the adventure is always different than you expect, right?"
Will Emma and Hook successfully manage to get out of Underworld? Watch the upcoming episode of OUAT season 5 to learn if they succeed.