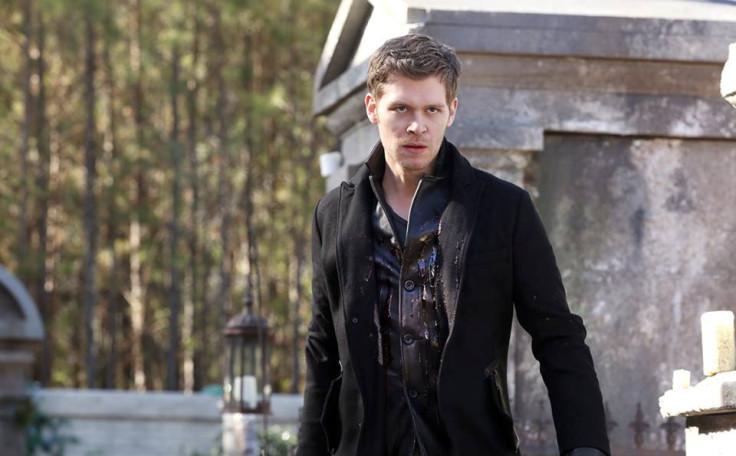 With just two more episodes to go for the finale, New Orleans prepares for an ugly battle ahead between the Mikaelsons and their evil aunt Dahlia.
Episode 20 is titled City Beneath The Sea, where Dahlia will come for baby Hope.
According to the official synopsis, "When Dahlia (guest star Claudia Black) devises a clever way to get Klaus' (Joseph Morgan) attention, she reveals some startling details about baby Hope and leaves him with an enticing proposition to consider.
"Elsewhere, while Elijah (Daniel Gillies) and Freya (guest star Riley Voelkel) find themselves with opposing views on how best to handle Dahlia's looming deadline, Rebekah (guest star Maisie Richardson-Sellers), Davina (Danielle Campbell), and Cami (Leah Pipes) work together to come up with their own strategy.
"Meanwhile, following a tense stand-off between Elijah and Jackson (guest star Nathan Parsons) in the bayou, Hayley (Phoebe Tonkin) is left to make a difficult decision about her and Hope's future. Finally, Vincent (Yusuf Gatewood), who is eager to leave his witch past behind him, approaches Davina with an offer that leaves her intrigued."
In the previous episode, Elijah and Rebekah betray Klaus and dagger him, as Dahlia is successful in her divide-and-conquer-the-family policy.
Executive producer Michael Narducci noted that, "it is very telling how quickly Klaus' siblings believed he killed Aiden, further proof that Dahlia's plan to tear the family apart is working."
"Every single character is in a dire, Dahlia-related situation," warns Narducci. "Nobody is safe." That includes Hayley, who will risk "alienating and/or losing some of the people she loves" in order to protect her child, and Cami, who returns to the fold to get Klaus back on track, he added.
The producer also teased a bloody finale, and dished that many "characters will die, and several characters will be changed in ways that are horrifying and/or life altering."
Narducci told Tvline when all hope is lost for the Mikaelsons, "a desperate plan, a moment of trust, a final sacrifice and a surprising twist may give the family a final shot to save themselves — or damn them for all time."
The Originals episode 20 airs on 27 April on the CW.