The Originals season 2 finale episode will see the Mikaelson siblings fighting to the ashes for baby Hope.
Episode 22 is titled Ashes to Ashes, where Claire Holt will return as Rebekah to fight alongside Klaus and Elijah.
The synopsis teases a dark ominous season 2 finale, and states that "everything will turn to ashes". It also talks about about Klaus's ultimate plan of saving Hope.
In the pre-finale episode, Klaus wreaked havoc on New Orleans. He tormented his family, trapped Hayley, Jackson, and the rest of the Crescent wolves under a new curse. But it now seems like he did all this as part of a plan to stop Dahlia.
Here are a few spoilers on how season 2 could end. Proceed at your own risk.
Claire Holt returns as Rebekah
After her exit from the show in the mid-season finale episode, Claire Holt will return on the show as Rebekah Mikaelson. And promotional pictures released by The CW, shows Claire's character fighting alongside Klaus and Elijah, to beat the evil aunt Dahlia and save Hope.
Will Klaus sacrifice himself to save hope from Dahlia?
The finale synopsis teases Klaus's "ultimate" plan of saving Hope from Dahlia, may include the protagonist sacrificing himself for his child.
Executive producer Michael Narducci had teased earlier that when all hope is lost for the Mikaelsons, "a desperate plan, a moment of trust, a final sacrifice and a surprising twist may give the family a final shot to save themselves — or damn them for all time".
However, there is a twist, if Klaus dies, everyone in his sire lines dies with him, which includes Marcel. The synopsis says, "Marcel (Charles Michael Davis) has to put aside his fury at Klaus in order to protect himself and everyone in their sire line."
Finale promo teases a family farewell
In a new promo for Ashes to Ashes, Rebekah says, "Everything you love will turn to ash," which means that someone in the family will die.
The teaser also says there will be a "family farewell", as Dahlia faces the Mikaelson siblings Klaus, Elijah and Rebekah and claims, "Welcome to your end".
Earlier, Michael Narducci teased fans could expect a "bloody" finale as well. He said that many "characters will die, and several characters will be changed in ways that are horrifying and/or life altering".
Will Freya die?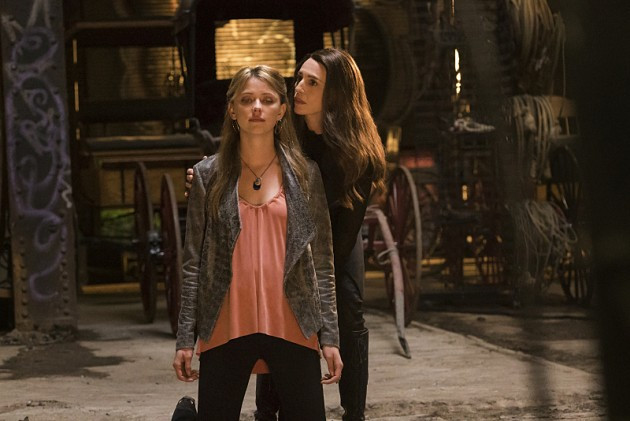 If we take the promotional pictures in consideration, Dahlia is seen with Freya and the synopsis has teased: "Freya (guest star Riley Voelkel) is forced to take drastic measures to protect herself against Dahlia."
She is one of the Mikaelson siblings, who recently showed up, and is linked to Dahlia, which means if she dies, Dahlia dies too.
Davina and Vincent are up to something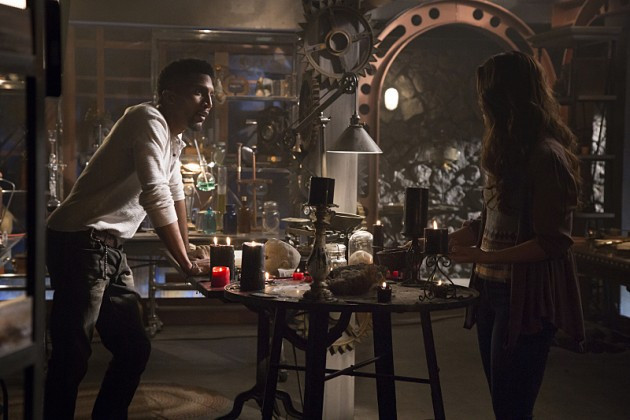 New promotional pictures suggest that Davina and Vincent will work together, and some reports claim that one of them will become the leader of the witch coven.
In the finale, the stage is being set for Davina and Vincent to rise to power as the new Josephine LaRue. That would certainly be exciting for Davina, especially if she succeeds in resurrecting Kol in the process, and maybe defeat Dahlia too?
The Originals season 2 episode 22 airs on Monday, 11 May at 8pm on The CW.