Watch The Originals season 3 episode 21 online: Marcel seeks revenge from Mikaelson family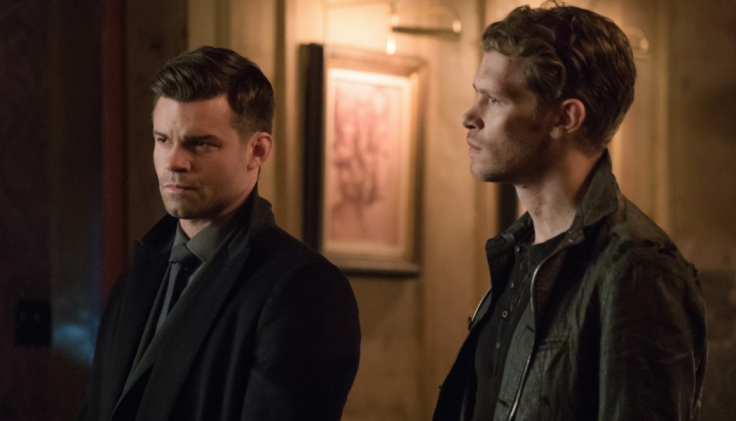 The Originals season 3 returns with an all-new episode this Friday, where Marcel Gerard will avenge Davina Claire's death and wage a war against the Mikaelson family. Episode 21, titled Give 'Em Hell Kid, will air on 13 May at 9pm EST on The CW.
The official synopsis reads as follows:
Click here to watch the episode on the CW website (available only in the US).
Showrunner Michael Narducci spoke to Entertainment Weekly about how Davina's death will affect the plot. According to him: "There's a tectonic shift in the alliance between Marcel and the Mikaelsons. Marcel is changed. Throughout this season, [he] has had opportunities to be loyal to the Mikaelsons and opportunities to betray the Mikaelsons — and he's always come through. And despite that, this is how things have ended for him."
Narducci explained: "He's [Marcel] just realizing that it's systemic — this betrayal, this treachery. The Mikaelsons will take care of each other no matter what and he is not someone inside that circle of protection. And just at this moment when he's looking at them with new eyes, an opportunity has come into play that would change forever the power dynamic."
Marcel has very difficult choice ahead of him, according to the showrunner. Narducci added: "That, to me, is one of the most exciting things about this entire season, the idea of a Marcel who is no longer beholden to Klaus and a second-string power level to Klaus. Marcel has a very difficult choice ahead of him."
A promo for the episode shows Marcel at Davina's funeral as he vows revenge. He says: "The Mikaelsons need to answer for this, I am going to make them answer." Also, Kol, who lost the love of his life, will go back to his destructive ways because of his family.
Kol sarcastically tells Freya: " You remember her? The love of my life, condemned to an unknown hell." The promo shows Marcel deciding to put an end to the Mikaelson family as he tells Klaus: "You were my mentor, now you are nothing to me."

© Copyright IBTimes 2023. All rights reserved.