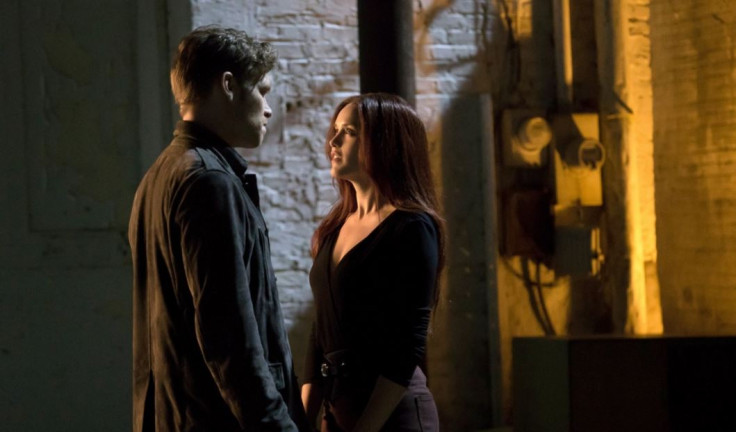 The Originals season 3 returns after a week's hiatus where Aurora de Martel plays a devious game with Klaus Mikaelson after she kidnaps Camille O'Connell. Episode 8 is titled, The Other Girl In New Orleans, which will air this Thursday 3 December at 9pm EST on The CW.
Warning: Potential Spoilers Ahead
The official synopsis reads as follows:
Click here to watch the episode on the CW website (only in the US). Aurora pushes Klaus to the brink in the upcoming episode of The Originals. In a promo, we see Klaus barging into Lucien's apartment looking for Cami. Lucien sarcastically remark, "Not a fan of knocking, I see." Klaus replies, "I award courtesy to those in my good graces — you have fallen short." Lucien then explains that the whole Cami situation has gone out of hand, but Klaus accuses him of putting Cami's life in danger.
"I put her in protective custody, her decision to leave was rather ill advised," Lucien explains. He then shows Klaus a video of Aurora kidnapping Cami from his apartment.
"Aurora is upset because I have her beloved brother. She took Camille as leverage. Well it will be the last mistake ever made."
While Klaus spends the episode trying to save Cami from Aurora, Elijah and Freya have their work cut out for them. A new promo released by TV Line shows Elijah and Freya trying to extract information about Rebecca from Tristan.
Freya puts a spell on Tristan that will not let him cross the boundary. Freya says that she has injected him with some herbs that will counteract any vervain in his system, and tells Elijah, "All you have to do is compel him to give you the longitude of Rebecca's location."
Elijah points out that he may be immune but Freya takes a knife and says, "I will find some other way to make him talk." However, Elijah grabs the knife and says, "I'm obscenely fond of torture, but yes, when I'm entertaining, I like to be the one to choose precisely when and how we violate the guests."