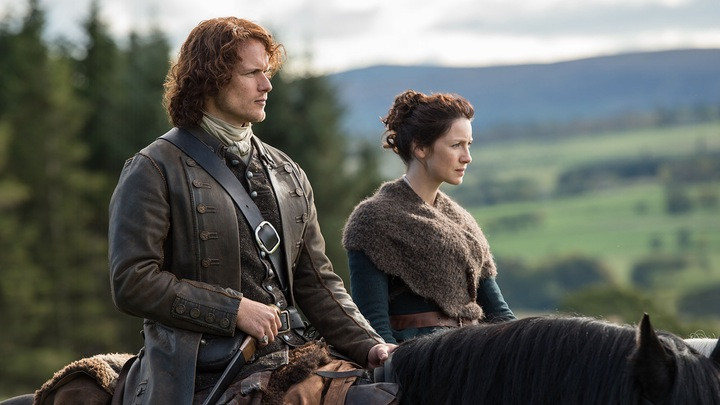 With just a few episodes to go for the Outlander season 2 finale, the drama surrounding the battle between the Highlanders and the British army has become intense. Episode 11 is titled, Vengeance Is Mine, which will air this Saturday, 18 June at 9pm ET/PT on Starz Network.
The official synopsis reads as follows:
Claire and the Highlanders are sent north after the Jacobite leaders decide to halt their march on London. A band of redcoats makes trouble for the Scots, leading to a most unexpected reunion for Claire.
Click here to watch the episode live stream. Alternately, you can watch the episode online by clicking here. You can also watch the episode by downloading the Starz app on your phone.
In the previous episode, Jamie led his troops to the first major conflict of the Jacobite Rising. The Jacobites won the Battle of Prestonpans against the British but they lost Angus in the war. The chapter also highlighted the repercussions of war and the gory side of it.
Claire debated the reality of the situation, which implies that if she was right about the outcome of Prestonpans, the Colluden would end with the Scottish army on the losing side
Mild Spoilers Ahead
A promo released for episode 11 teases a major confrontation between Highlanders and the Red Coats. Jamie, Dougal, and Claire are seen hiding in a church after a surprise assault by the British.
The leader of the British army yells, "You inside the church, I order you to surrender." Following this, Jamie tells his clan, "I am the one with a price on my head. If I can save you all, I will do it." Jamie and Claire share a tender moment as he picks up his wife, and they share a kiss.
Claire tells her husband, "We will find each other, trust in that." Judging by the promo and promotional pictures, Jamie and Claire will be separated as the latter will be re-reunited with Black Jack Randall.