Outlander season 2 returns with an all-new episode this Saturday, where Jamie Fraser will continue with his plan to manipulate Prince Charles Stuart to save Scotland. Also, a pregnant Claire will take up a job at local charitable hospital to pass her time.
Episode 3 titled Useful Occupations and Deceptions will air this Saturday (23 April) at 9pm ET/PT on Starz Network. The official synopsis reads as follows:
Click here to watch the episode live stream. Alternately, you can watch the episode online by clicking here. You can also watch the episode by downloading the Starz app on your phone (only in US).
In the previous episode, Claire and Jamie were invited to a French ball where they met Jacobite leader Prince Charles and tried to unsuccessfully sway him away from his plans to seize the English throne. Other than that, Claire met Black Jack Randall's brother Alexander Randall, who gives her the shocking news that Randall is still alive. The time traveller was seen unsure if she should tell Jamie that his rapist is still alive.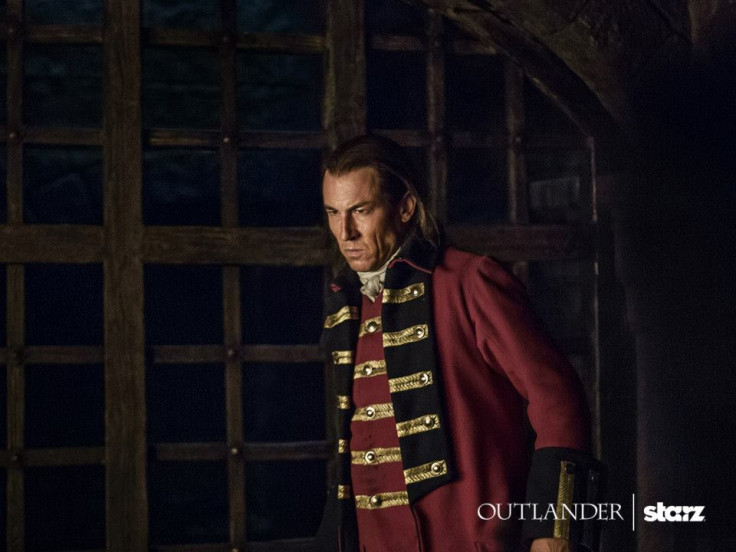 Caitriona Balfe spoke to The Hollywood Reporter about Jamie's reaction to this shocking twist. She said: "There's a great fear that this is going to be something that breaks Jamie. She felt that they were finally getting to a place where they could put that to rest. Even though she still sees Jamie struggling with the torment of all that happened last season, she felt like they were perhaps on the road to recovery. Now with the knowledge that he's actually not dead and his brother is now in Paris, she's so scared that it's going to break Jamie."
However, Sam Heughan has a different take on Jamie's reaction. According to him: "The fact that Black Jack is still alive will give Jamie hope again. That gives him the power to once again take control of his destiny and of his life. That finally rids him of the nightmare that is Black Jack Randall. It's strange that the salvation of Jamie comes in the form of the very thing that injured him."
Will Claire tell Jamie that Black Jack is alive? To know the answer, we will have to wait and watch Outlander season 2 episode 3.