Watch real people being used as crash test dummies in this disturbing video from 1970s Germany
Shocking footage originally aired on TV show Ripley's Believe It or Not in 1985.
A video clip of real people being used as car crash test dummies in the 1970s has emerged online.
The footage was originally aired on the American ABC TV programme Ripley's Believe It or Not in 1985. It shows crash tests in Germany where the dummies have been replaced by people.
The drivers are put in various situations, including crashing into cars driven by other people on snowy roads and slamming into trees. Another test involves a car ploughing into two stationary vehicles.
One section shows a man bracing himself just before a bone-crushing impact.
Miraculously, despite the vehicles suffering serious damage, none of the drivers appeared to be seriously harmed.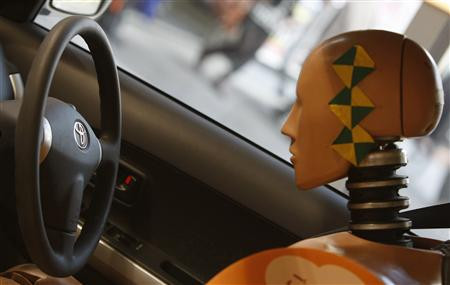 A car crash test dummy.
REUTERS
"The story was about automobile safety and the importance of wearing your seat belt," said YouTube user Adamstarpictures who posted the video.
"The first half featured the familiar footage of crash test dummies in the ultra slow-motion from American car crash tests done in the late 1970s and early 1980s.
"This amazing clip shows the end of the segment where German crash tests used live human volunteers."