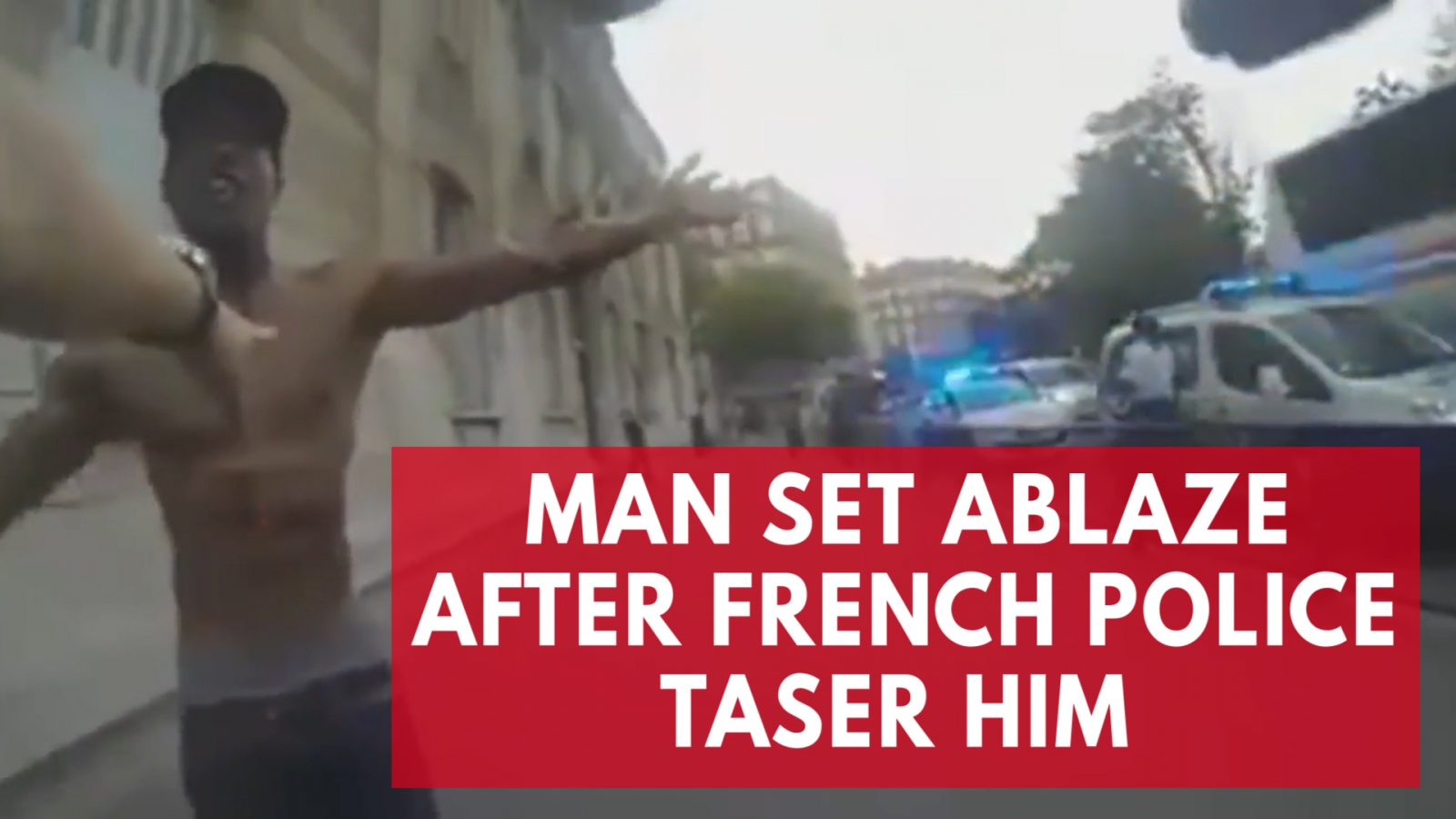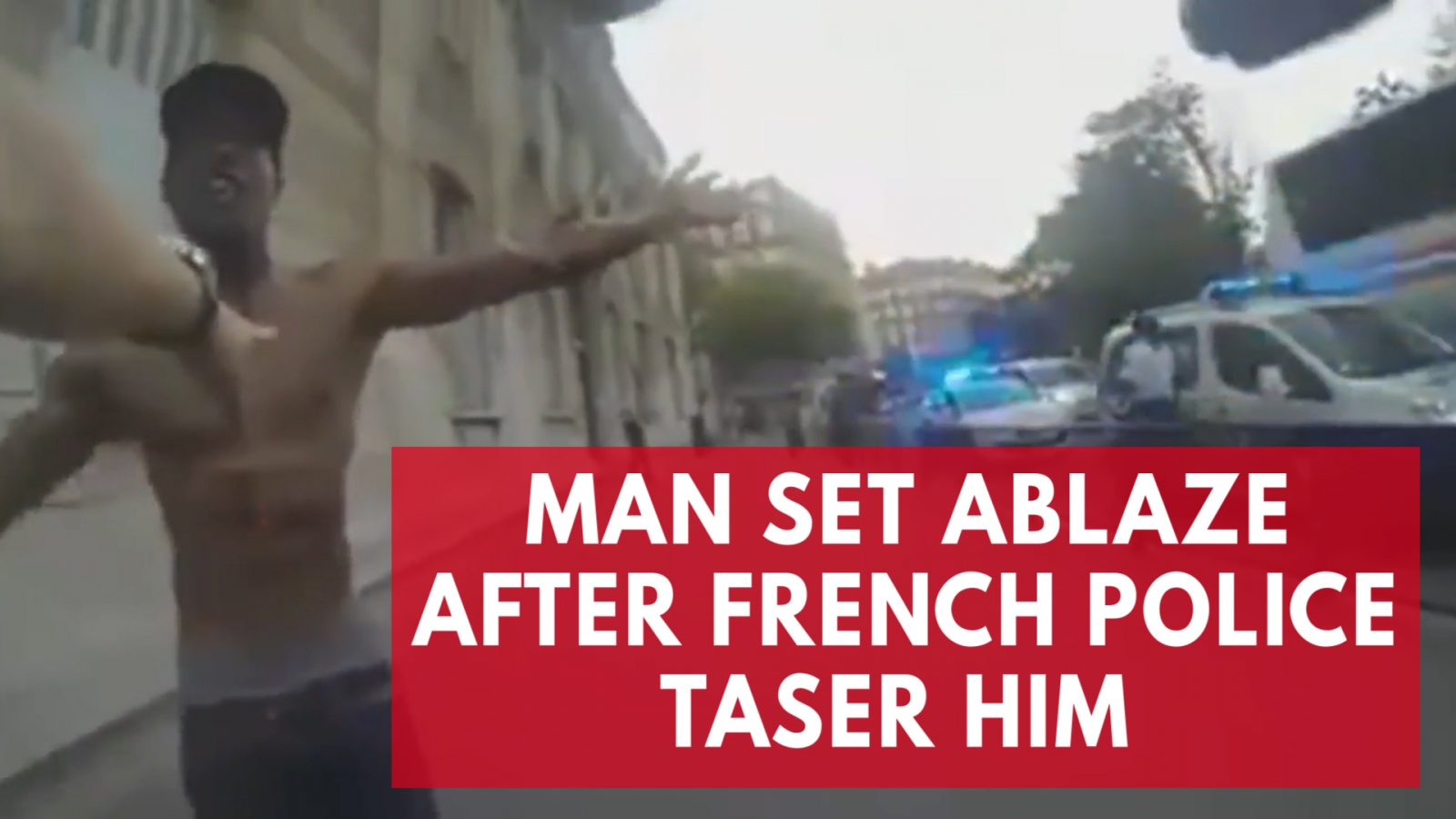 A shocking video showing a young man bursting into flames after he was Tasered by French police has gone viral.
The man is surrounded by officers and is resisting arrest in the footage taken in the Place de la Nation in the south of Paris.
The shirtless man can be heard goading one of the officers to use his Taser gun.
The suspect says: "I feel like Tasering your mother. Why don't you Taser?"
An officer replies: "No, I don't want to" as another officer hits the man's legs with a baton.
Seconds later, however, one officer does decide to use his stun gun while a colleague sprays teargas at the suspect at the same time. The victim bursts into flame.
He collapses screaming to the ground. The officer with the Taser shouts: "Guys, don't use gas! Who the f*** gassed him?"
Another officer throws himself on top of the burning man to douse the flames.
The video was shot on an officer's body camera in July 2013 but only emerged this week when it was posted on Facebook and Twitter.
A French police spokesman said the suspect was arrested without sustaining any major injuries.
An investigation into the incident was carried out which cleared all officers involved, the spokesman added.
The release of the footage came as another French police officer was cleared of wrongdoing this week over the death of an environmental activist who was killed by a stun grenade during a protest in 2014.