Patrick J Adams shares set photos from Suits 100th episode ahead of season 7 premiere
Suits season 7 returns on 12 July on USA Network.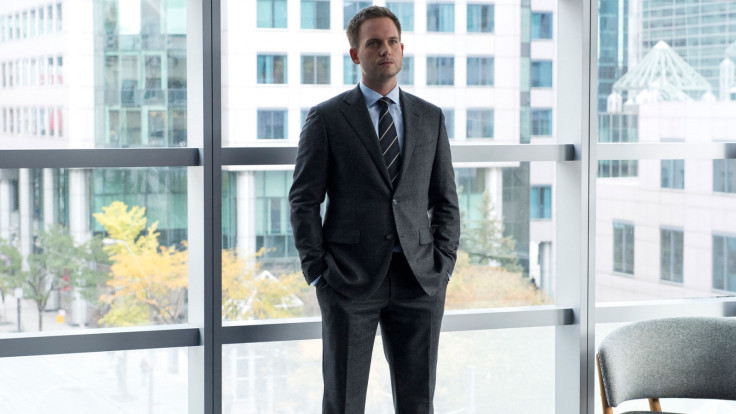 Patrick J Adams has shared some on-set photos from filming Suits' 100th episode ahead of the season 7 premiere on 12 July on USA Network.
Adams, who plays Mike Ross in the show, directed the 100th episode and took to social media to share a photo of himself alongside Wendell Pierce (who plays Robert Zane). He captioned the Instagram post, "Directing and acting with Wendell Pierce in the same day. Bucket list stuff. #suits100".
Adams shared another photo from episode 8 of Suits season 7, which features a huge crane on set. He captioned the image, "Big guns. #suits100 #director".
On 1 July, the actor took to Instagram to thank ATX Television Festival for welcoming the cast in doing a table read of the pilot episode to celebrate the 100th episode. Alongside a poster that reads "Patrick J Adams Director Episode 708", he wrote, "So grateful to @atxfestival for welcoming us to read the pilot of #suits in honor of our upcoming 100th episode. This festival is such an important place where so many valuable television artists and creators can come together, celebrate their successes, laugh about their missteps and learn from each other's experience."
He continued, "A perfect place for us share the stage as a whole cast and look back over 100 hours of Pearson, Specter, Litt, Paulson, Zane and Ross. Giant thank you to the legions of fans that have carried us here. You guys are force to be reckoned with. Much love."
At the ATX festival, Adams revealed that the departure of Gina Torres (who played Jessica Pearson) in season 6 "left a big hole" in the show. He said, "Jessica was such a huge part in the daily running of the firm."
The 35-year-old actor teased Ross' moral compass and said, "That's the fix he got at the beginning, I actually changed this woman's life and did something great for her. It sets the pace for this character, where he's still changing people's lives, but he still has to balance that with working in a law firm."
© Copyright IBTimes 2023. All rights reserved.