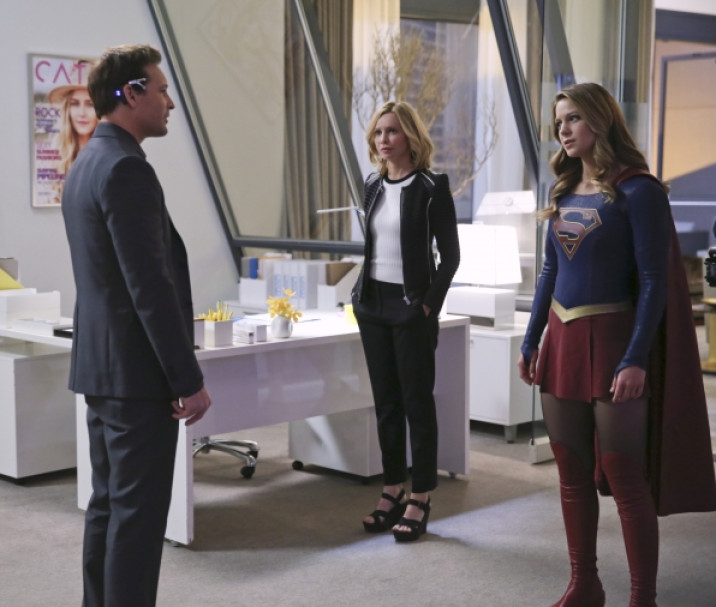 Supergirl season 1 returns after a brief hiatus with its pre-finale chapter on 11 April at 8pm EST on CBS Network. Episode 19 is titled, Myriad, where Kara Danvers will face her biggest challenge yet as the minds of the citizens of National City will be controlled by Non and Indigo.

The official synopsis of the episode reads as follows:
Click here to watch the episode live via CBS All Access. You can also watch the episode online by clicking here (only in the US).
The upcoming episode will start where episode 18 left off, where James Olsen joined a band of humans in National City, apparently in a state of trance. Kara will team up with Maxwell Lord and Cat Grant will take down Non's brainwashed army. The episode will also feature former WWE Diva Eve Torres Gracie as Maxima, alongside villains Non and Indigo.
In the latest promo, Non tells Indigo, "With National City in our control, nothing can stand against us now." Then Kara sees the citizens of her city, including James Olsen and Winn Schott, mind-controlled by Non as Cat Grant encourages the Kryptonian superhero and says, "I know you are scared, but somebody has to find the courage to stand up even though they are afraid. You can change everyone out there, not with fear, just be Supergirl. It's all everyone needed from you."
J'onn J'onzz aka martian Manhunter and Alex Danvers who are hiding from the government will also makes an appearance in the episode to help Kara. So what do you think, will Kara save the City? To find out watch Supergirl on 11 April on the CBS Network.