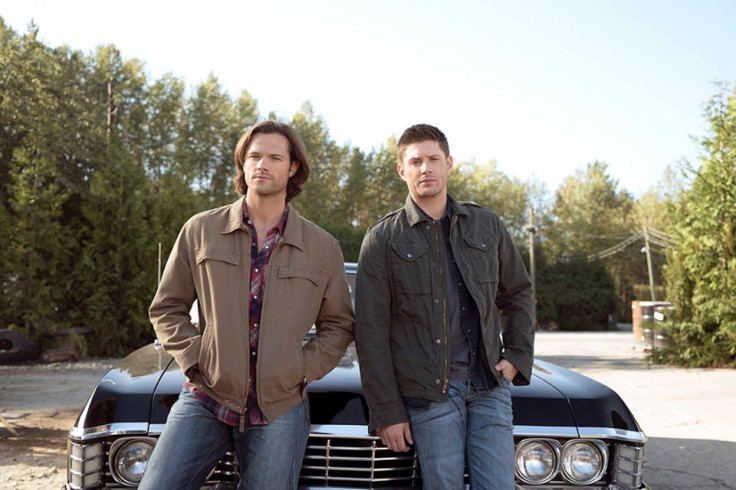 Dean and Sam Winchester will investigate an ancient curse which involves ripping people's heart out in the Valentine's Day episode of Supernatural season 11. Episode 13, aptly titled Love Hurts, will air this Wednesday (10 February) at 9pm EST on The CW.
The official synopsis reads as follows:
Click here to watch the episode online on the official CW website (only in the US).
In a new promo released for the episode, the voice-over declares: "A Valentine's episode that is totally heartless." The video shows Sam displaying a news clip of a murder and saying: "Her heart was ripped out." "Was it like an ironic were-wolf?" questions Dean.
When Dean asks: " How do we kill it?" Sam pulls out a dagger and says: "Using this."
Actor Jim Beaver will reprise his role as Bobby Singer in the upcoming episodes of Supernatural. Bobby will appear in flashbacks in episode 16 alongside Steven Williams who plays hunter Rufus, who was killed during season 6.
Earlier, executive producer Jeremy Carver told TVLine: "[Dean and Sam] are going to be investigating an old case that was once investigated by Bobby and Rufus." This old case will be from Supernatural season 5.
Carver said: "There's a lot of great throwbacks to things that happened" during that season and teased a "wonderful relationship between Bobby and Rufus. That's going to be a really neat episode." Bobby was last seen helping the Winchester from heaven in season 10 episode 16 titled Inside Man.