Watch Teen Wolf season 5 episode 19 online: Scott and his pack will try to save Mason aka The Beast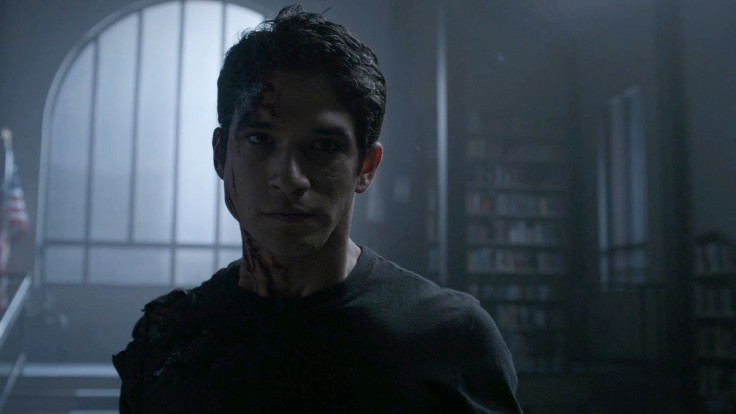 Teen Wolf season 5's all-new episode will find Scott McCall and his pack trying to save Mason Hewitt aka The Beast. Episode 19 is titled The Beast of Beacon Hills and will air this Tuesday (1 March) at 9pm ET on MTV.
The official synopsis for the episode reads as follows:
With the identity of the Beast finally revealed, Scott and his friends are in a race against time to stop the Dread Doctors from implementing their final plan.
Click here to watch Teen Wolf season 5 episodes online on MTV's official website (only in the US).
Crystal Reed returned as Allison's ancestor Marie-Jeanne Valet in episode 18. The chapter also revealed that Mason was not only the last chimera but also The Beast. It is still unclear whether or not Mason is aware that he is the monster lurking in Beacon Hills.
Khylin Rhambo (Mason) spoke to Zap2It about playing The Beast. He said: "I was so excited. Since I was first cast on the show, I wanted to be involved in some kind of supernatural element. That was my dream, so to be such a huge, ravenous creature — that was really cool. I was actually really excited."
In the upcoming episode, Theo and his pack will try to determine who should put on the fourth Dread Doctor mask. A promo for the episode opens with Josh Diaz looking at the mask and asking Theo: "You want me to put it on?" as Tracy Stewart answers: "You won't die if you put it on."
But Josh questions: "How do you know that? It's just you don't want to put it on yourself." Then he challenges Theo to put it on, after which the leader of the pack replies: "I am not afraid to do it. I am just not stupid." Then they both explain to Josh that he has special powers and only he can put it on and find out who is the fourth Dread Doctor.
Who do you think is the fourth Dread Doctor? Can Scott and his pack save Mason? Do not miss this Tuesday's episode of Teen Wolf on MTV to find out.
© Copyright IBTimes 2023. All rights reserved.