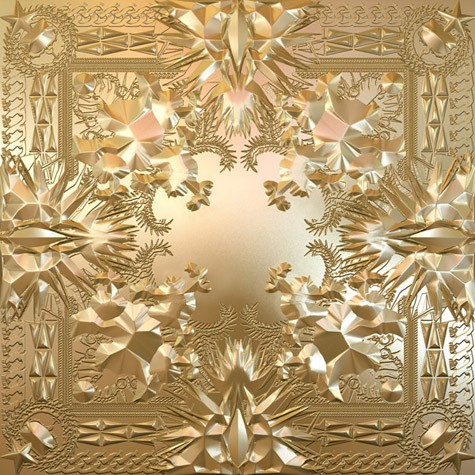 On August 8, Jay-Z and Kanye West release their long-awaited, full-length album "Watch the Throne" on iTunes as a digital exclusive, with physical retailers to follow on August 12.
"The Throne" has made history today as this would be the first major hip-hop album between the two to not see early release.
Many industry experts are predicting Jay Z's and Kanye West's collaborative music effort has altered the landscape of the recording industry with clever staggering of dates and heavily monitored listening sessions.
On Monday, The Throne held an album listening at the American Museum of Natural History's Hayden Planetarium in New York City, where they played the LP for fans, music industry mainstays and famous friends like Beyoncé, Kelly Rowland, Nas, Busta Rhymes, Pusha T and actor Idris Elba reports MTV Rapfix.
To celebrate the upcoming release, Hov and his official Life + Times website have constructed a countdown clock leading up to Monday's release where fans can receive up to the minute updates as well purchase the highly anticipated album.
Although it appears that "Watch the Throne" is the first big album in some time to avoid the dreaded bootlegging, there was even an event where an uninvited blogger leaked five low quality rips of the album and posted them to the Web after a "Watch The Throne" listening party.
Prior to its release full snippets of the album were available online but later removed.
Jay-Z has addressed how their album avoided the clutches of hackers and blogs far too eager to blast out their wares. Jay-Z even mentioned that this unprecedented effort to keep "Watch the Throne "safe from premature release was a nod to the fans that support the pair, said the Huffington Post.
"Watch The Throne" see's the renowned hip hop duoaddresses issues of success, hypocrisy and race among them -- and work their way around them with an unusual mix of cultural references such as Will Ferrell's Chazz in "Blades of Glory" as well as iconic collaborations, notably Otis Reading.
Visit iTunes now for your chance to hear "Watch the Throne" which is being hailed by some as the cultural event of the year.
Follow Zara Bokhari on Twitter: @zara_bokhari