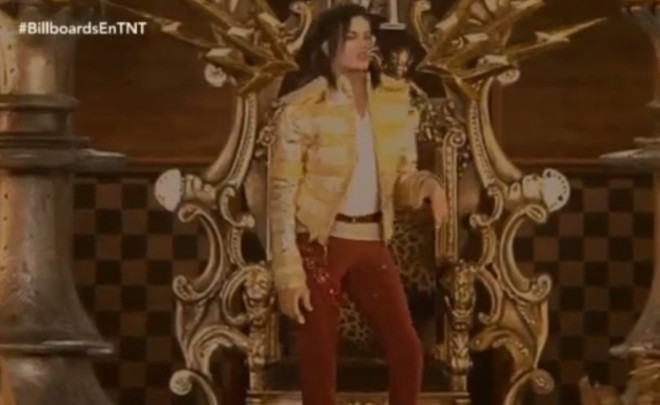 One of main highlights of the 2014 Billboard Music Awards was Michael Jackson's sensational performance of his latest hit, 'Slave to the Rhythm'.
Amidst all the glamour and glitz at the awards show, Michael Jackson returned to television screens across the globe as a hologram – with incredible 3D effects, reports Hollywood Life.
Watch the video below:
The superb act brought back Jackson's smooth moves and incredible vocals to the 2014 Billboard Music Awards on 18 May.
"It's hard to believe that was just a hologram and not the real thing," states Hollywood Life.
The performance opened up with Jackson's hologram sitting on a throne, before getting up to display some of his signature moves – including his famous moonwalk. As a hologram, he danced and sang his way into history once again.
Jackson's first new single 'Love Never Felt So Good' debuted at the iHeartRadio Music Awards on 1 May and that was just one song of his latest album. Mega music producer L.A. Reid developed Michael's new album Xscape, with never-before-released hits.
The album took vocal recordings before the singer died and contemporised them for today's audiences.