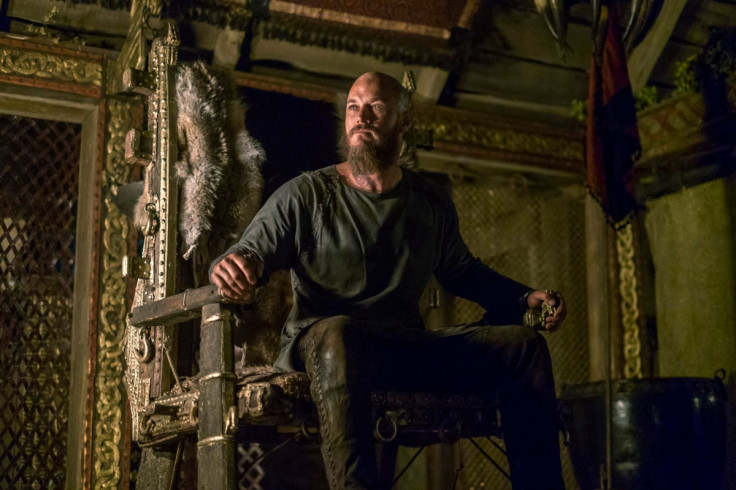 The previous episode of Vikings saw the defeat of King Ragnar Lothbrok (Travis Fimmel) at the hands of his brother Rollo (Clive Standen) and the French army. The Norse king and his men were on their way to conquer Paris when they were ambushed along the river with fire arrows that destroyed some of their ships.
However, in Vikings season 4 episode 8 titled Portage, Ragnar's plan to capture Paris could likely lead the Vikings to travel on land while carry their surviving ships. The assumption can be made because according to the Merriam-Webster dictionary, Portage means "the carrying of boats or goods overland from one body of water to another or around an obstacle". Moreover, the change in tactics might give Ragnar an upper hand on Rollo but a deadly battle between the brothers is inevitable.
The synopsis for the episode reads:

The synopsis makes it clear that Ragnar and his men will be launching another attack in a bid to conquer Paris. However, fans will have to watch the episode to know whether Ragnar's offensive will be successful.
In a promo video for episode 8, King Harald (Peter Franzén) tells Lagertha (Katheryn Winnick) that "someone is always responsible for failure". Harald seems to be blaming Ragnar for the Vikings' defeat at the hands of Rollo and the French army. Harald may have been eyeing Ragnar's throne since he first arrived at Kattegat. This defeat of the Vikings will be a perfect stepping stone for Harald to capture the throne.
In another scene, Rollo tells French emperor Charles (Lothaire Bluteau) : "As long as my brother is alive, he is still not defeated."
Vikings season 4 episode 8 will air on 7 April on History Channel at 10pm EDT. Click here to watch the episode via live stream online on History Channel.