Seems like there will be some major developments in this week's episode of The Walking Dead season 6. Titled Always Accountable, the sixth episode of this season will focus on Daryl, Abraham and Sasha trying to get back to Alexandria. The episode will reportedly set the stage for the much-awaited debut of new villain, Negan, on the show.
The official synopsis for episode 6 teases that, "Getting back to Alexandria proves hard for Daryl, Abraham and Sasha who get separated after being attacked by a new group." The episode 6 promo reveals that Daryl somehow gets separated from Sasha and Abraham and is now wandering in the woods.
Warning: Huge potential spoilers ahead.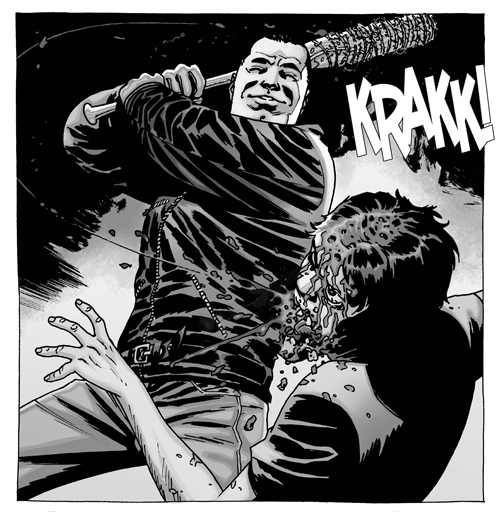 The Spoiling Dead Fans Facebook page has posted an alleged description of the upcoming episode, which says that Daryl will encounter a character called Dwight. In The Walking Dead comics, Dwight is associated with The Saviors - a ruthless group of survivors led by Negan. Dwight is one of Negan's most seasoned soldiers and feigns loyalty to him, but he secretly hates the brutal villain and helps Rick take him down.
Dwight's encounter with Daryl might be how the show ties in Negan's introduction, speculates iDigitalTimes. The Walking Dead recently announced that Batman v Superman actor Jeffrey Dean Morgan would play Negan, who is expected to appear in the season 6 finale.
The episode description also teases a huge cliffhanger at the end -- something that might please fans who believe that Glenn will return. The fan favourite was seemingly killed off in episode 3 of this season. The description reveals that, "Daryl finds a van and manages to find Sasha and Abe. As they drive off a voice is heard over the radio: "Help!"
The Walking Dead season 6 episode 6 airs this Sunday, 15 November at 9pm ET on AMC. Click here to watch it online via live stream.
Need to catch up? Get The Walking Dead series 1-5 on DVD now.