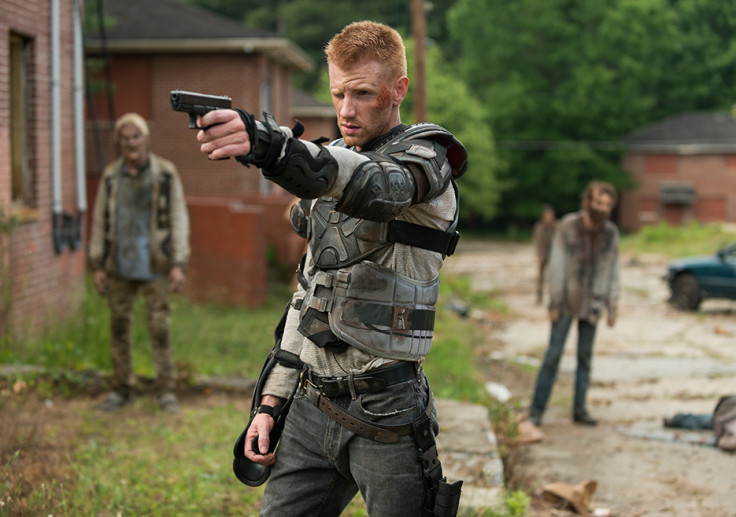 The Walking Dead star Daniel Newman has come out as gay in a powerful video message posted on social media.
The 35-year-old actor, who plays Daniel in the zombie apocalypse series, shared the news via Twitter and Instagram before posting a YouTube video explaining his decision to come out about his sexuality.
Tweeting to his 1.4m followers, he said: "I'm #OUTandPROUD #LGBT Love you guys. Be proud to be yourself. We need everyone just the way you are! I'll chat with you guys tonight".
Newman was soon flooded with supportive messages from fans, one including: "I admire your courage and honesty. I'm proud to say you're my favorite," as another wrote: "Thank you for being an #OUTandPROUD role model."
A third added: "Leading man and action hero material right there!"
Newman, who has enjoyed roles in Sex and the City, Homeland and The Vampire Diaries, told fans that it was "just time" to be open about his sexuality in the candid video.
He claimed that it was his time helping at a centre for homeless young people that had prompted him to come out at this time. He said that when a young woman at the centre thanked him for supporting the LGBTQ community and assuming he was heterosexual, he corrected her by saying he was in fact gay.
On explaining to her why he hadn't been forthright about his sexuality until now, he said: "It hit me like a gut punch. It felt like someone knocked the wind out from me.
"And I realised how important it is in this day and age to be visible – to let people who know you are."
Revealing why it is so important for high profile LGBTQ people to come out, he added: "When you're accomplishing incredible things and you're hiding who you are, you are hurting hundreds of millions of people."
Brought up in the back woods of a small farm town in Georgia, Newman moved to Brooklyn to first pursue music. He also studied at Yale University through a special honours program before moving back to New York to continue music. He soon became a model before transitioning to acting, landing several guest spots on US TV shows including Heroes, One Tree Hill and 7th Heaven.